The Zeego Tales: Zeego Come Home!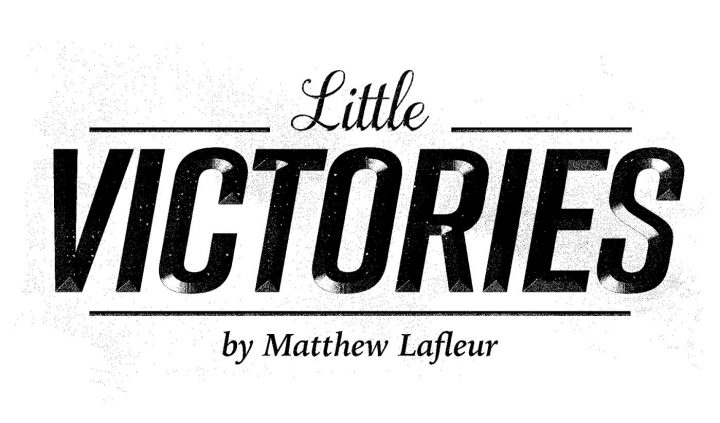 "The Zeego Tales" track the wonders of my life with my service dog, Zeego.
The day Zeego decided to make a break for it, the autumn air was unseasonably warm. I should have noticed that something strange was about to happen. But in the moment, I expected an unremarkable day.
My service dog has made his home with me in south Louisiana for more than six months. In a previous column, I wrote about Zeego's life traveling from state to state before settling in with me. His laid-back nature makes him seem comfortable here.
I didn't expect that trouble was afoot.
Maybe I should have been more vigilant. I was rewatching the final episode of "Sherlock" from my standing frame. (Standing and being upright is still remarkable to me.)
Maybe there were clues I missed.
Zeego was resting on his bed behind the standing frame. My friends and I had ordered dessert from a food delivery service. My friend answered the knock at the door.
Recognizing his chance, Zeego jumped from his bed and ran out the door. He'd never done that before. I was dumbstruck.
"Go back inside, Zeego!" my friend yelled, chasing after him. I was in my standing frame and couldn't help. All I could do was think.
Feeling useless is never comfortable. As my dog ran farther and farther from me, I wished more than anything that I could go after him. But I couldn't move, and I couldn't shout loudly enough for Zeego to hear me.
Because Zeego had been in the house, he wasn't wearing his collar or leash. My friend realized there was no easy way to get him to come home. "Go back inside!" and "Go home, Zeego!" were useless.
In a last-ditch effort, my friend tried a new tactic.
"Zeego, where's Matt?"
My white lab stopped in his tracks. Zeego turned around and ran into the house. He ran down the hall, sat by my feet, and looked up at me. His brown eyes were pleading, probably begging for a treat for being a good boy.
Maybe there's a lesson there for me. Something about seeing my own value. I tend to base it on my capabilities — on what I can do.
Maybe it's more about who we are, and less about what we can do.
Zeego came home not because he was physically detained, but because of who I am to him.
Good boy.
***
Friedreich's Ataxia News is strictly a news and information website about the disease. It does not provide medical advice, diagnosis, or treatment. This content is not intended to be a substitute for professional medical advice, diagnosis, or treatment. Always seek the advice of your physician or another qualified health provider with any questions you may have regarding a medical condition. Never disregard professional medical advice or delay in seeking it because of something you have read on this website.