Surrounded by Heroes in Philadelphia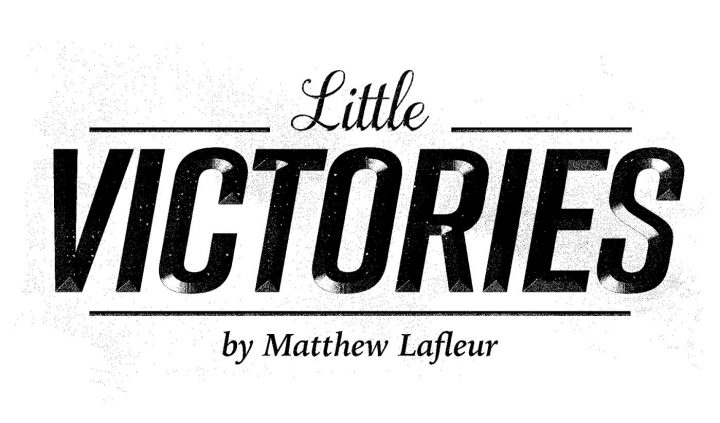 I looked around and grinned. Our individual values are upheld by the people with whom we surround ourselves, and that made it incredible to be there.
The corner office on the 20th floor of a building in downtown Philly was a far cry from home. The heavy traffic, the many pedestrians outside, and the chilly, windy weather were foreign to me. And yet, I was comfortable. Philadelphia was a new friend, but she felt familiar. 
The office is the home of BioNews Services, the parent company of Friedreich's Ataxia News. Everyone there works tirelessly to raise awareness and to build a knowledge-based community for people living with rare diseases.
It is the essence of BioNews Services and what I strive to achieve: compassion for the marginalized.
The loud chatter in the room easily could have triggered my discomfort, specifically my difficulty distinguishing specific sounds or conversations in large groups.
Rather than feeling overwhelmed, I chose to focus on how fortunate I was to be there, surrounded by people with hearts of gold.
But the most unforgettable people on the trip were my four friends with four separate diagnoses. Like me, they'd each been invited to travel to Philadelphia to work together instead of remotely, and to meet in person for the first time.
On my right was Kevin Schaefer, director of the forums division. The only other person in the office in a wheelchair, he was familiar to me from our online work-related and not-so-work-related discussions. (We may or may not have identified all our colleagues as "X-Men" characters.) Kevin, who has spinal muscular atrophy, struck me with his assertiveness and awareness of his own capabilities and limitations. He did not hesitate to ask for help when needed, allowing for smooth interactions and, counterintuitively, greater independence on his part.
Behind me sat columnist Dawn DeBois, who has Lambert-Eaton myasthenic syndrome (LEMS). Her leadership ability was undeniable, an observation that will probably surprise her. Her voice is strong, and although LEMS is extremely rare (even among rare diseases), Dawn showed me the importance of being heard, no matter how rare and insignificant you may think you are.
Brittany Foster, an assistant in the human resources department and a pulmonary hypertension columnist, was a lesson in fortitude. Behind her thick (and endearing) Rhode Island accent is more strength and persistence than you'd expect. For her, 2019 brought more hospital stays than most people would have in a lifetime, and the year ended with a proposal from her longtime boyfriend. She models strength more than she knows.
The infectious laugh that came from the other side of the office could only be Luisa Palazola, the company's Instagram expert and community-building coffee addict. She exudes compassion and the ability to see beneath insecurities. When stitches decorated my forehead for the second half of the trip, she saw through my shame and talked to me about similar struggles she has living with cystic fibrosis. I never quite mimicked her laugh, but she brought me and everyone around her joy.
Alone, my rare disease tends to make me believe I'm a victim, and I wish for able-bodied people to save the day. 
But the strength I saw from my co-workers in Philadelphia taught me my potential: Kevin's pragmatism, Dawn's confidence, Britt's resilience, and Luisa's warmth. I am proud to be among them.
When I left the office at the end of the trip, I was grinning. We said our goodbyes, and I made myself a promise.
This won't be my last time here.
***
Friedreich's Ataxia News is strictly a news and information website about the disease. It does not provide medical advice, diagnosis or treatment. This content is not intended to be a substitute for professional medical advice, diagnosis, or treatment. Always seek the advice of your physician or another qualified health provider with any questions you may have regarding a medical condition. Never disregard professional medical advice or delay in seeking it because of something you have read on this website.