An Open Letter to My Goddaughter, Lucia Grace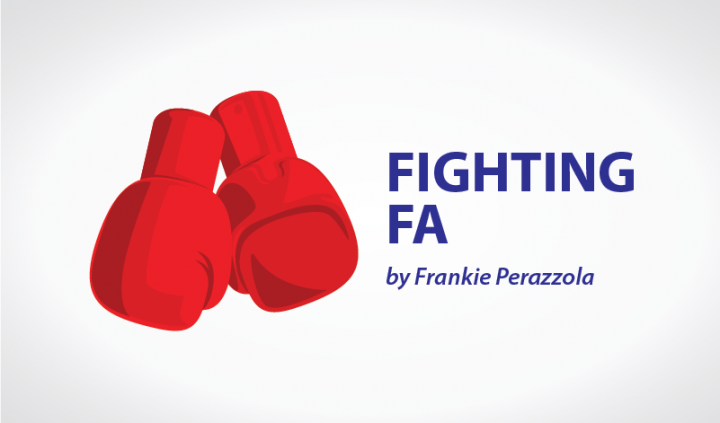 To my dearest Lucia,
By the time you are able to read and understand this, I am not sure what Friedreich's ataxia (FA) will have done to my body, so this is kind of my "insurance policy" of life lessons and memories I want to offer you in 2019. I hope you find this letter whenever you are feeling down or need to be reminded of how much you are loved. You'll see how unexpected and full of surprises life is. And how important it is to surround yourself with good and supportive people who want nothing but the best for you.
The day you were born, your mom and dad asked me to be your godmother. It's hard to describe the emotions I felt when I was asked, but I instantly teared up and had this immense feeling of pride. When I was diagnosed with FA, I gave up the idea of ever becoming a godparent or even a parent. I knew deep down that physically I would worsen and require a lot of help. Why would anyone trust me with a baby?
This is where I want to talk to you about your parents and how incredible they are. When you're fighting with them and having your teenage moments in the future, I want you to remember that they really aren't bad. Your mom and dad don't see me as the burden I see myself as. They never have. They are 100 percent aware of the help I need and a lot of the struggles I go through with FA, but that never altered their decision to make me your godmother. They wanted someone who could guide you throughout life and inspire you to become the best version of yourself. To them, that person was me, and I couldn't be more honored.
Sometimes the world can be really cruel, and sometimes it's pure magic. I never expected to get sick or experience life with a disability, but I have been able to find purpose and meaning with the loss I have experienced. You will lose some people, have your heart broken, and want to give up at times. But you will also gain important friends, fall in love, and be excited about life, too. In case I'm not here when you're older, or if I am, but my speech doesn't work too well, I want you to be able to hear my voice in the back of your mind saying "Never give up" whenever you have that moment of doubt.
No matter how you envision your life going, it will drastically change. That happens to almost everyone in existence, so don't feel too bad. We all see ourselves going down a defined path, and then constantly run into forks in the road that require choices to be made. You will make good decisions, and sometimes bad ones. It's OK; you're human. All I ask is that you face each fork in the road with an open mind and forgiving heart. The last thing this world needs is for you to remain shut off and cold because of one bad experience.
Lucia, I know you see me in my wheelchair or with my walker, you see me struggle to do things, and you probably have helped me on numerous occasions. Always know I am very thankful and I appreciate you. I just wanted to make sure I wrote down everything I would eventually tell you in this letter. In a selfish way, it brings me peace knowing you will always have this to look back on. I won't promise to buy you extravagant gifts or that I'll be perfect. Just know that I love you more than anything, I'm always trying my best, and I promise to be in your life as much as I possibly can.
Love you always,
Zia Frankie
***
Friedreich's Ataxia News is strictly a news and information website about the disease. It does not provide medical advice, diagnosis or treatment. This content is not intended to be a substitute for professional medical advice, diagnosis, or treatment. Always seek the advice of your physician or another qualified health provider with any questions you may have regarding a medical condition. Never disregard professional medical advice or delay in seeking it because of something you have read on this website.