How a Television Show Changed My Thought Process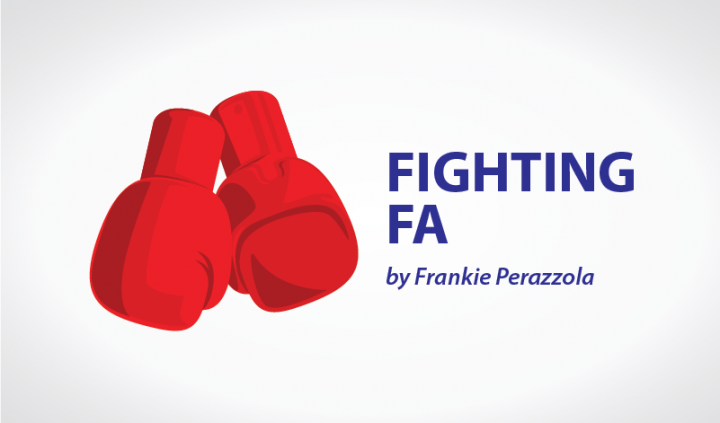 I often have conversations with others about the mindset and positive outlook I attained while dealing with this illness. Although I realize this may be temporary and my attitude might change — as it has before — I've truly recognized that there are low phases that I must experience. The people who are around me every day can tell you that my ability to put myself in others' shoes and the compassion and understanding I have drastically changed me for the better.
Because I was a selfish, unapologetic mess who had no concern or care for others, I can feel the change when I hear myself speak or even think. Naturally, I still have my moments of gossip and undesired behavior, but for the most part, I am a better woman with the ability to hold myself accountable — and I love it.
That said, it took small progressive changes in most of my habits and a willingness to accept circumstances I had no control over in my life to get on that path. For example, knowing that my mind needed to be exposed to positivity, enlightenment, and self-reflection regularly led me to dedicate one day of the week to myself to be present in life. An activity that changed my life is simply watching a television show. It requires nothing but attention and an open mind.
The show is Oprah Winfrey's "SuperSoul Sunday Conversations." I have always looked up to Oprah because of her thirst for knowledge, her compassion and willingness to understand others, her drive and work ethic, and overall, her constant kindness. One afternoon, I ran out of shows to watch, and "SuperSoul Sunday" just happened to be on. I thought, "Why not?"
Watching as many episodes as I could and eventually making it a habit to tune in made me realize a lot of things not only about myself, but also about the world. It opened my eyes to the fact that every human on earth has to deal with difficult or traumatic situations. No amount of money, fame, or fortune will allow a person to escape the journey life takes them on. I learned how important it is to be present and live for the day, not the amount of time one thinks they have. Also, I learned that it's possible to tap into life's purpose at any age. Just because it might take a person longer than others doesn't mean they have failed or their accomplishments mean any less.
Hearing other people's stories about how they lost their children, other loved ones, or careers, or were stricken by injury or illness, and learning how they turned their tribulations into triumphs is simply motivating. A big part of my own vulnerability in my writing has been tremendously inspired by this show. The way guests share every emotion and epiphany is definitely something I admire and look forward to.
In almost every episode, I find myself relating to some characteristic of the guest, no matter who it is or what kind of experience they may have had. It is refreshing to hear someone be so raw about their experiences. Overall, I think constantly subjecting my brain to a show that is so empowering has been beneficial to the positive outlook that I have on life.
For those of you who have stuck with this column, I want to challenge you this upcoming weekend, or whenever you have time, to sit down and watch an episode. Give it a fair chance and go into it with an open mind. I'll be really interested to hear your feedback.
***
Friedreich's Ataxia News is strictly a news and information website about the disease. It does not provide medical advice, diagnosis or treatment. This content is not intended to be a substitute for professional medical advice, diagnosis, or treatment. Always seek the advice of your physician or another qualified health provider with any questions you may have regarding a medical condition. Never disregard professional medical advice or delay in seeking it because of something you have read on this website.