To Pursue My Love of Cooking, I've Made Some Adjustments with FA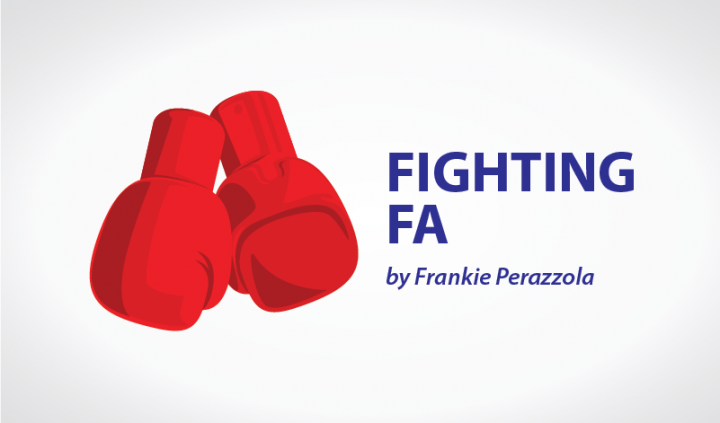 I love to cook. From an early age, I spent time in the kitchen helping or annoying my Nonna. Cooking is therapeutic, and I find enjoyment in the process. It feels good to create something for someone else to enjoy.
Cooking requires patience, fun, and love, and it is fulfilling to give somebody a tangible version of these three qualities. I realize that sounds corny, but it's true for me. Despite knowing how much harder cooking may get for me, I don't want to give it up.
I feel frustrated at the difficulties I have in the kitchen compared with 15 years ago. It was easy then to move across the room. Now I have to white-knuckle the counter to keep myself steady. I could cut vegetables without shaking and place and remove dishes from the oven by myself. I have these thoughts about many everyday tasks. I know it may sound ridiculous, but I've accepted my challenges with walking and other activities better than with cooking.
It was intimidating to navigate the kitchen at my old place because the room was so spacious. The fridge was across the room from the sink, so I had to walk back and forth with nothing to hold onto. Eventually, I got a walker to alleviate that problem, but it remained a hassle for me. At my new place, everything is close together, and it's easier to make anything I want in my kitchen. I've had a few mishaps like dropping bowls or eggs, but nowhere near the number of falls I had at my old house.
Being able to cook more freely has led me to find small hacks to simplify the process. I use the microwave to cook eggs, avoid using the stove, and limit the number of dishes I make. To prevent spills, I use large bowls to mix ingredients and plastic forks when stirring liquids. I have found a method to strain pasta and rice without having to bring the hot pot to the sink. (Shout out to Shandra for the inspiration!)
While it's challenging to make fresh meals from scratch every day, dedicating one day a week to prepping meals, snacks, and ingredients makes it easier to stick to a healthier diet.
I have mentioned these hacks in a previous column, and I use these techniques consistently. I heat soup in a coffee mug so that I can drink it instead of using a spoon. Small adjustments like this cut down the amount of time I spend standing in the kitchen. I try to cut down the number of dishes I have to do. And really, who likes doing dishes anyway?
One day I hope to capture some of my methods on camera. It's helpful to have a real-life example from which to learn. Until then, I will continue recording my cooking journey in my journal, keeping track of the methods I find useful. I aim to continue cooking for as long as I can.
Is there anything you would like to figure out in the kitchen? Maybe we can learn from each other. Share your thoughts in the comments below.
***
Friedreich's Ataxia News is strictly a news and information website about the disease. It does not provide medical advice, diagnosis or treatment. This content is not intended to be a substitute for professional medical advice, diagnosis, or treatment. Always seek the advice of your physician or another qualified health provider with any questions you may have regarding a medical condition. Never disregard professional medical advice or delay in seeking it because of something you have read on this website.