Finding a New Endeavor: Writing a Children's Book About Rare Diagnoses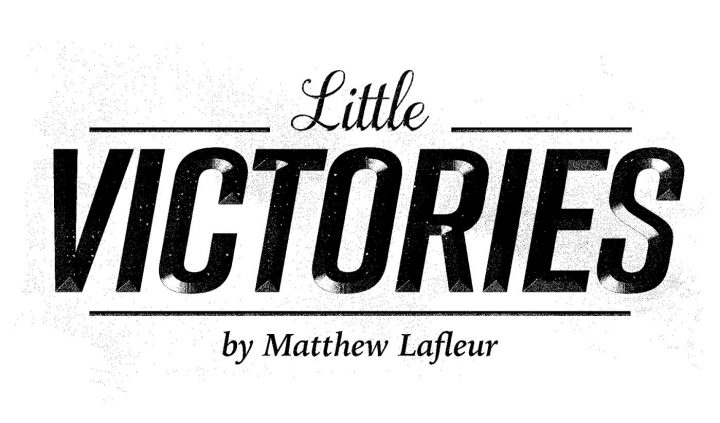 The day I got my big idea, I received a package in the mail. Other than that, it was an average, unremarkable Tuesday. 
Speaking of unremarkable, the package itself was just that — a thin, brown, rectangle of fraying cardboard, about the size of a throw pillow. I didn't know what was in the package, so I slid the parcel to the corner of my desk and put it out of my mind. I didn't think about it again until I was going home from work. I put the package in my lap and took the short route to my house, right next door.
When I arrived in the kitchen, my curiosity began to bubble, even though it had been quiet all day. "What's in this package?" I wondered.
I tore open the parcel and realized it was a book. I remembered talking about it with one of my best friends, Kyle Bryant, who told me on the phone that "What Do You Do With an Idea?" was one of his favorite children's books. It made an impression on him, even as an adult. I didn't expect him to send it to me as a gift, but I am truly grateful.
I dove into the story and read all the way to the end. Then I read it again. I realized the power within that book, how the story contained profound lessons and was accessible to readers of all ages.
My own idea was forming.
I looked online for children's books on being diagnosed with Friedreich's ataxia (FA). I wasn't surprised that I couldn't find any. FA is incredibly rare, after all. I broadened my search to include children's books about children diagnosed with rare disorders. I was pleased to find a few, but I was upset when I realized that most of them were written for parents instead of the kids themselves!
These kids need the message that they are not alone, that a diagnosis cannot stop them from enjoying life. Other kids, who are not facing a rare diagnosis, need to see that they are not so different from their classmates who have a disability of some kind.
I decided to write a children's book with that message in mind.
I had no idea where to begin, so I was grateful when a friend connected me with Amy Alznauer, who is very experienced in the world of children's books. She has three titles coming out in the spring of 2020! Amy encouraged me to join the Society of Children's Book Writers and Illustrators. I joined and looked up my local chapter, which meets every month. The people there are so kind and encouraging that I started reading my own draft at meetings and asking for their feedback.
My friend and colleague at BioNews Services, Vera, has also been helpful and encouraging. Vera contributed to the creation of children's books to facilitate young patient experiences in hospitals. She's given me invaluable tips for making my story more accessible and more gripping for young children.
Making my idea into a real-life book is still very intimidating, but I am on my way. I'm not sure what will come next, but I am very excited to try to bring hope, understanding, and empathy to a new audience.
***
Friedreich's Ataxia News is strictly a news and information website about the disease. It does not provide medical advice, diagnosis or treatment. This content is not intended to be a substitute for professional medical advice, diagnosis, or treatment. Always seek the advice of your physician or another qualified health provider with any questions you may have regarding a medical condition. Never disregard professional medical advice or delay in seeking it because of something you have read on this website.