My Family's Legacy Is Centered on Grandma's Cajun Food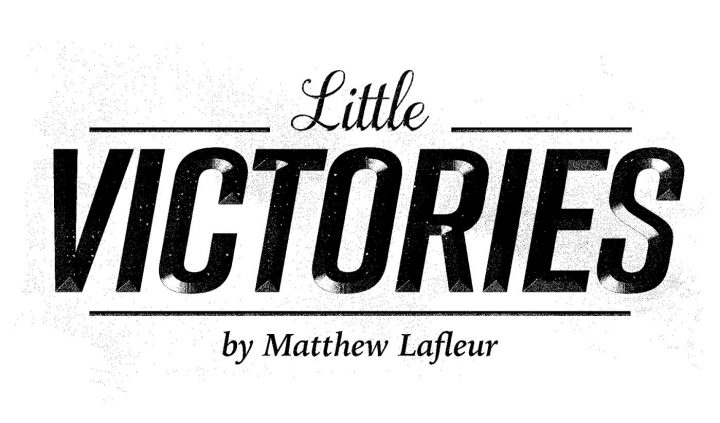 Long before COVID-19, a little girl named Eula walked to the end of the road to catch a school bus.
It was 1935, so her bus ride to the small school in South Louisiana lacked the conveniences we take for granted today. For example, the buses' windows were not made of glass, but rather chicken coop fencing, so the interior mimicked the weather outdoors: uncomfortably cold in the winter months, and more often swelteringly hot in the Cajun sun and humidity.
Eula met the other kids in her neighborhood at the end of the road, grateful that the thin soles of her shoes successfully made the long walk again.
"Hey, Eula!" said Billy, who was a couple of years younger than her, as he jogged up to meet her.
Only 9 at the time, she already had a mindset that was perceptive beyond her years. She knew that Billy wanted to trade lunches, and that luxuries in life were few and far between for little Cajun country kids. Most had sandwiches of peanut butter or chocolate every day, but Eula's mother was a great cook. She'd keep the leftover meat from the boucherie or pig roast that her neighbors held every year and turn it into sausage or tasso (spiced ham). Eula almost always had tasty meat in her lunch, and was happy to share.
"Hey, Billy," she said. "Want to trade lunches?" 
Billy didn't need to be asked twice. He snatched the brown paper bag from her hand and traded it with the one he carried. He mumbled a thanks, opened the brown paper bag, sniffed loudly, and smiled. Eula appreciated the genuine grin more than his words of thanks.
A clankety noise told Eula that the old school bus was approaching.
Before she stepped into the stinky, sweaty bus lined with the fencing of a chicken coop, Eula turned around and faced the idyllic grassy hill where she and her friends had waited. "One day," she told Billy, "I will own this property."
Billy laughed. Who was this girl wearing hand-me-down clothes and speaking of owning property? "Yeah, right, Eula," he said dismissively. But she wasn't discouraged. 
Eula took a seat on the bus, set her chocolate sandwich on her lap, and rode quietly to school.
***
Looking out my window, I can see the spot where Eula, my grandmother, and her neighbors waited for the school bus. I live on the land she eventually bought, in a house that she built for overnight employees. It's next to the factory where Cajun food products are made, based on the recipes of Eula's mother. 
My grandma worked hard to make her childhood dreams come to fruition. She established a legacy. Her Cajun food products are available worldwide, and regularly are carried by grocers in the Gulf Coast region of the United States. I am fortunate to have inherited that legacy.
Sometimes, inheritance can be a good thing …
As the recipient of a progressively debilitating rare disorder, the irony of that statement isn't lost on me.
Maybe the first symptoms of Friedreich's ataxia, which I experienced at a young age, served as a disruptive catalyst. I grew less interested in the business side of my family's company, and more in following my own desires of empathy, writing, and advocacy.
Although I don't oversee the business my grandma started, I like to think she'd still be proud that I stubbornly choose my own path.
My grandma died in 2010. From the many stories she told me, including the story about trading for peanut butter or chocolate sandwiches, one trait is glaringly obvious: her empathy.
Each time I pass through her office next door, I take a few moments to notice a sign she put up: "People Are Important."
My grandma went from sharing her lunch with her neighbor at a bus stop to allowing her food to reach families across the world. My path doesn't look like hers. I hope she'd be OK with that.
We do have the same foundation, though: People are important.
My grandma taught me that.
Read more about my grandma's story here.
***
Friedreich's Ataxia News is strictly a news and information website about the disease. It does not provide medical advice, diagnosis, or treatment. This content is not intended to be a substitute for professional medical advice, diagnosis, or treatment. Always seek the advice of your physician or another qualified health provider with any questions you may have regarding a medical condition. Never disregard professional medical advice or delay in seeking it because of something you have read on this website.