Even Though My Body Is Failing, I'm Not Hopeless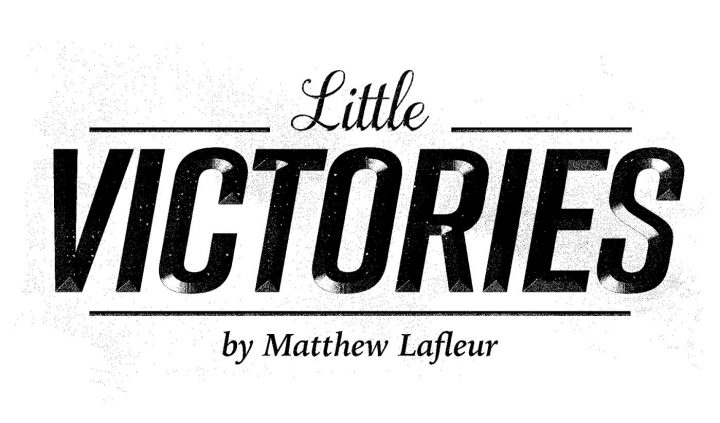 "Well look at that," the doctor remarked, obviously impressed. 
The wonder in his voice made me grin a little bit. Any positive physical change with progressive Friedreich's ataxia is a little victory. 
I had just swung my legs off the side of the treatment table in the physical therapy clinic and my left foot was almost flat on the floor, closer than it had been in years. 
"Look at how flat it is!" he said. 
Earlier, he asked me which area of my body I wanted to focus on during this session. I told him I was having difficulty keeping my left foot flat on the floor when I transferred into and out of my wheelchair. 
I'd complained about this many times before, but we hadn't focused on treating my left foot specifically. We thought my inability to straighten it was a symptom that would go away if we focused on increasing my hip flexibility, leg strength, and other big-picture goals.
But I wanted to work on my left foot this week. Maybe that would make my transfers easier. So my physical therapist finally agreed, if only to shut me up.
I transferred onto the adjustable treatment table and laid on my back as the doctor stuck me with needles and performed intense stretches on me, focusing on my left hip, leg, ankle, and foot. 
After about 45 minutes, I rested my feet on the floor as I sat up on the table.  
My foot was flatter than it had been in a long time.
I liked the hope that brought me.
As I toppled onto the floor of the therapy clinic and performed my meager exercises there, far from my wheelchair, I noticed my left foot already losing some of its flatness we had just worked on.
Watching my foot curve again, after working so hard to keep it straight, would normally have been extremely discouraging.
But instead of thinking it was futile to keep my body healthy, I felt strangely encouraged. With a little work, my body can function better, at least temporarily.
So I'll keep working.
***
When I began writing this column almost two years ago, I chose to title it "Little Victories." I wanted to change my mindset. Mostly, I was tragically pessimistic, but my goal was to make myself write about the tiny successes hidden in life. I used to have to search for little victories in most situations. Now, I notice them naturally.
I guess that's a … oh, you know.
***
I actually felt hopeful when I noticed my body, still broken, but not irredeemable.
Hope has been foreign to me most of my life. I thought hope was naive, especially when attempting to survive with Friedreich's ataxia. I was only focused on getting by. Any happiness or success was only temporary. Nothing good can last, I thought. Why pretend otherwise?
I used to think that hope was a fleeting and foolish thing.
But my views have changed.
I don't think that hope is only about the future. Hope is the ability to see the little victories in whatever situation we find ourselves in. And hope is choosing to continue moving forward.
I'm not hopeless.
***
Friedreich's Ataxia News is strictly a news and information website about the disease. It does not provide medical advice, diagnosis or treatment. This content is not intended to be a substitute for professional medical advice, diagnosis, or treatment. Always seek the advice of your physician or another qualified health provider with any questions you may have regarding a medical condition. Never disregard professional medical advice or delay in seeking it because of something you have read on this website.The opinions expressed in this column are not those of Friedreich's Ataxia News or its parent company, BioNews Services, and are intended to spark discussion about issues pertaining to Friedreich's ataxia.