Rolling Toward Empathy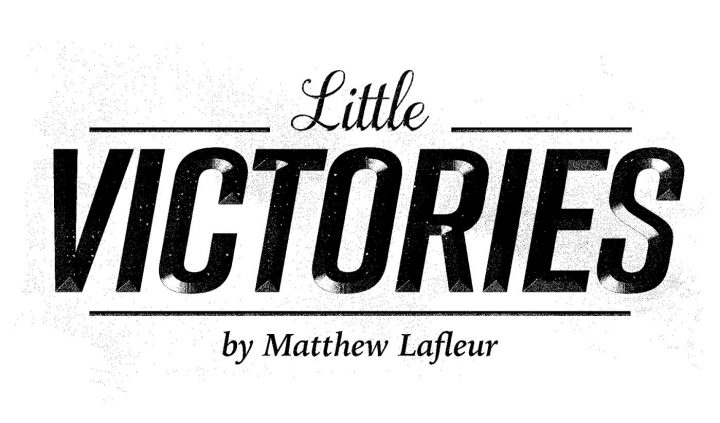 About a decade ago, I read a local news report about a pizzeria being taken to court because it was inaccessible to people with disabilities. Opened in 1990, this house-turned-business sat directly across the street from my college campus. I read about the building's many accessibility issues for disabled customers, which I hadn't thought about in a long time. 
I vaguely remembered an obnoxious concrete block at the entrance, but that wasn't a problem for me, as I could easily get past it with the help of one or two friends. 
Once inside the restaurant, I knew I couldn't go downstairs to see live music every weekend. I also knew I couldn't go to the bathroom there, as my wheelchair wouldn't fit through the restroom door, much less a stall. 
I didn't mind being unable to go downstairs and use the bathroom. Inconveniences are just part of life with Friedreich's ataxia, I figured. Why bother complaining?
But as I read the article on my computer screen, an unexpected feeling hit me. I felt understood. I didn't realize that my unspoken issues with the place weren't just mine — they were felt by others, too. 
I felt validated. And maybe voicing my issues could help others, too. Maybe it was less about being selfish and focusing on my own small inconveniences, and more about standing up for others facing similar issues. Now I had a greater respect for advocacy.
Although I could enter that building with the help of friends, could another wheelchair-user roll in alone? I knew not to rely on the restrooms, but would a new visitor with a disability know? Is being able to enter a building and use the restroom there a privilege?
I wondered these things, but the comments section after that news article seemed to answer them for me. Many expressed that it was unfair to ask the restaurant to pay a hefty sum to accommodate wheelchair users. After all, other establishments had accessible entrances and restrooms, so anyone who used a wheelchair could visit those places instead. They argued that the restaurant in question was a staple of college students' lives, having been around since 1990.
Coincidentally, the Americans with Disabilities Act was signed into law in 1990. This act required businesses to provide handicap access if they are open to the public.
I wasn't upset with the commenters for saying those things. In fact, I found myself agreeing with them. My own needs — for ramps, wider doors, and handlebars in bathroom stalls — are incredibly inconvenient to me, but they are my burden to bear, and mine alone.
I'll find a way to deal with whatever obstacles are in my way. I don't want to cause a fuss. I'll get by.
After reading about other wheelchair users' experiences, I realized that requesting accessibility changes isn't a selfish act. It's not just for me. Whenever we stand up for ourselves, that act reverberates. Whether we take a stand against an inconvenience or an injustice, it's important to remember that the end result is not only about us.
I am lucky that I have never been more than inconvenienced by the injustices regarding accessibility. If someone feels targeted because of their physical ability, skin tone, economic status, or who they love, then our job is to empathize, not dismiss. 
If we drown out others' protests without listening to them, our world becomes a little staler. I saw taking a stand as a selfish act, but in reality, it is incredibly selfless. 
Learning that nuance was revelatory.
I don't need anyone's permission to be able to use the bathroom in a public place. I wish I'd realized that before.
No one needs anyone's permission to matter.
***
Friedreich's Ataxia News is strictly a news and information website about the disease. It does not provide medical advice, diagnosis or treatment. This content is not intended to be a substitute for professional medical advice, diagnosis, or treatment. Always seek the advice of your physician or another qualified health provider with any questions you may have regarding a medical condition. Never disregard professional medical advice or delay in seeking it because of something you have read on this website.The opinions expressed in this column are not those of Friedreich's Ataxia News or its parent company, BioNews Services, and are intended to spark discussion about issues pertaining to Friedreich's ataxia.