3 Strategies for Enjoying Alcoholic Beverages with FA Challenges in Mind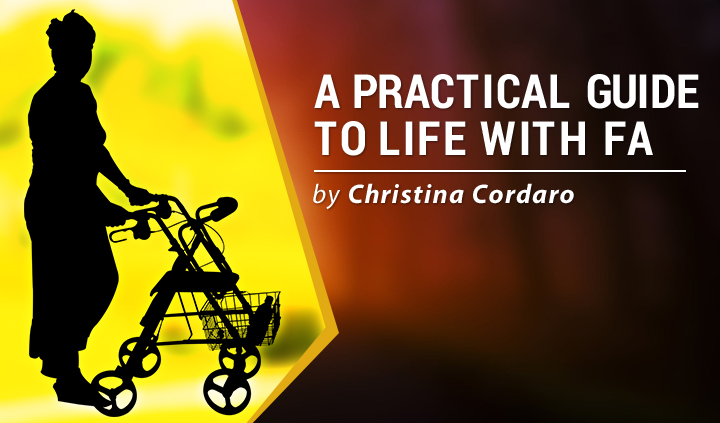 My husband, Justin, and I have an annual tradition. Every summer, we go to our second-favorite city, Baltimore. We have been making this trip to "Charm City" for four years.
We fell in love with Baltimore and keep returning for many reasons. The city, located near the water, is beautiful, has great culture and history, and an up-and-coming restaurant and bar scene. All of these aspects remind us of our hometown, Philadelphia, which is why we first chose to venture to Baltimore.
One thing we like to do when we travel to a new place is to visit a craft brewery with food options. (We first met at a bar in Philadelphia that specializes in craft beer and food.) However, Friedreich's ataxia (FA) and consuming alcohol sometimes do not go well together.
I was a college student when I was first diagnosed, and I was still able to walk unassisted. But sometimes, I couldn't get into bars. The security guard at the door would assume I was already intoxicated because my words were slurred or my walking was "off."
They would pay no mind when I tried to explain FA. I would even give them a card supplied by the National Ataxia Foundation describing what FA is and the major symptoms associated with the disease. The bouncer would think I was making it up and wouldn't listen to or sympathize with what I was going through.
When I moved to Philadelphia, before I started using my rollator full-time, I would receive hurtful comments from strangers. Whether I was walking to work or taking public transportation around the city, I would be accused of being drunk or asked if something was wrong with me because I was off-balance and unsteady when I walked.
As you can imagine, drinking alcohol while having FA can further impair balance and coordination. However, I have come up with the following strategies to utilize when out at a brewery, restaurant, or bar:
1. Know and observe my limits. Whenever I am out with Justin, my family, or friends, I know it is crucial for my body and my balance to avoid drinking more than I can handle. I usually have only one or two drinks to remain steady while walking. This also prevents me from becoming fatigued and losing coordination.
2. Stay hydrated. Drinking water and taking breaks in between drinks helps to keep me more alert. Staying hydrated also keeps me from feeling unwell or falling and hurting myself.
3. Take care and enjoy myself. Although living with FA can be difficult, it is still important to partake in my hobbies and interests. If I am going to a brewery, restaurant, or bar, I need to get plenty of rest and prepare myself ahead of time. This way, I can appreciate the time spent with my family and friends doing what I enjoy most.
***
Friedreich's Ataxia News is strictly a news and information website about the disease. It does not provide medical advice, diagnosis or treatment. This content is not intended to be a substitute for professional medical advice, diagnosis, or treatment. Always seek the advice of your physician or another qualified health provider with any questions you may have regarding a medical condition. Never disregard professional medical advice or delay in seeking it because of something you have read on this website.