Researchers Report Rare Case of Friedreich's Ataxia with Retained Reflexes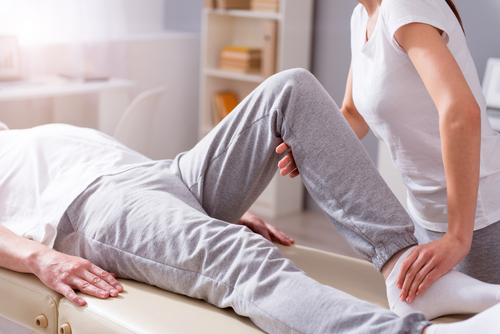 A rare case report of a 16-year-old boy with Friedreich's ataxia who retained responsive tendon reflexes highlights the importance of recognizing unusual symptoms of the disease to enable proper and timely care.
The case study was described by researchers from the University of Kentucky College of Medicine in the study "Child Neurology: Friedreich ataxia with upper motor neuron findings – A case study." The report was published in the journal Neurology.
The boy first came to the hospital after a fall at home, which initially was thought to be due to a syncopal episode (fainting). But later it became clear he had instead lost his balance and fallen, but never lost consciousness.
An initial evaluation revealed he had elevated troponin in the blood (a marker of heart tissue damage), heart rate irregularities, and thicker heart walls (hypertrophic cardiomyopathy). Given these findings, he was transferred to the pediatric intensive care unit for closer monitoring.
Clinical history assessment revealed he had been suffering progressively worse balance problems and dizziness for two years. These symptoms were more noticeable when trying to stand up after sitting in a chair. He also complained of having difficulties to control and coordinate his movements when running, as well as of pain in his feet while standing or walking.
He had a family history of cardiac problems on his father's side, but no history of gait or balance abnormalities was reported.
As he showed progressive gait symptoms he was evaluated by the neurology department.
He was found to have mild nystagmus — a condition of persistent involuntary eye movements — with mild impaired control over purposeful eye movement. He had normal sensory capacity and normal reflexes in the upper extremities. However, he had hyperreflexive patellar and Achilles tendons, leading to abnormally responsive heel and foot movement.
The team believed that his gait and cardiac symptoms were consistent with a possible Friedreich's ataxia diagnosis. However, he still had deep tendon reflexes in the extremities, which often is absent in Friedreich's ataxia.
"Due to Friedreich ataxia's rare occurrence, and the further irregularity of having retained reflexes, it was difficult to make the Friedreich ataxia diagnosis in this patient clinically," the researchers stated.
As Friedreich's ataxia is a genetic disorder caused by the expansion of GAA repeats in the FXN gene, the team decided to evaluate the patient's genetic data. He was found to have 1,070 GAA repeats in one copy of the gene and 830 on the other copy; the normal range is 12-33 repeats.
With the confirmation of Friedreich's ataxia diagnosis he was recommended to undergo physical therapy, and to be followed by the genetics, neurology, and cardiology departments. Also, he received a cardiac loop recorder that was placed under the skin of his chest to more easily monitor his heart condition.
Few other reports have described similar cases of such unusual presentation of this rare disease, which suggested the use of the title Friedreich's ataxia with retained reflexes (FARR) to describe the findings. Still, it remains unclear why tendon reflexes are retained, or even increased, in these patients.
"Increased awareness of this unusual presentation of Friedreich ataxia might lead other clinicians to the correct conclusion in their practice," they said.