Friedreich's Ataxia Patients' Meeting with FDA Captures Their Reality, Fears and Hopes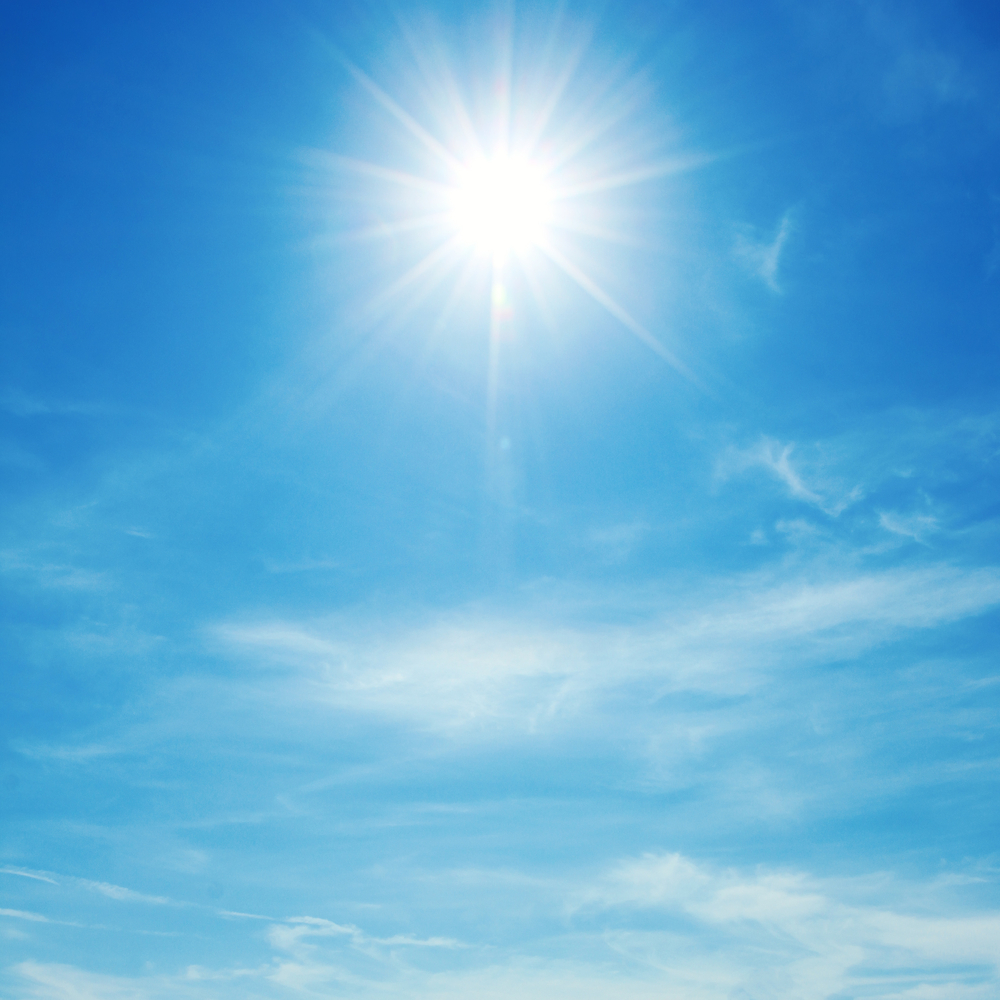 Missing 184 class periods in a year due to fatigue. Having someone tell the school principal you're drunk because of your walking problems. Being belittled because of your slurred speech or hearing problems.
Those were some of the situations that Friedreich's ataxia patients told U.S. Food and Drug Administration officials about in a first major conversation between the two groups several months ago.
The Friedreich's Ataxia Research Alliance (FARA) has released a summary of the patients' testimony and responses in its "Voice of the Patient" report. The accounts of what living with Friedreich's ataxia means were both telling and touching. In addition to FDA officials, pharmaceutical industry representatives heard the testimony.
FARA said it was the biggest gathering of FA patients, caregivers, and family members ever, as well as the community's first direct meeting with the regulatory agency.
At the June 2 event, those touched by FA gave voice to life with a disorder that lacks disease-specific therapies. Their accounts of its symptoms and daily challenges were meant to help those who deal with drug research, development and regulation better understand the therapies patients need and ways their care could be improved.
"FARA and the FA community are deeply grateful to the FDA for the Externally Led Patient-Focused Drug Development program that provided us this gifted opportunity to express the voices of our patients and their families," Ron Bartek, FARA's president, said in a statement to Friedreich's Ataxia News.  "We are also grateful to the hundreds of FA patients and family members, as well as our industry partners, who actively participated ….  Our FDA colleagues have assured us that they, too, were grateful for this opportunity to hear our patients' voices, that they heard them loud and clear."
The Maryland meeting was sponsored by FARA, the Muscular Dystrophy Association (MDA), the National Ataxia Foundation (NAF), and Cure FA Foundation.
About 200 people attended: 145 patients and caregivers from 70 families, 10 representatives of advocacy groups, 25 from pharmaceutical companies, and about 20 FDA officials. Another 200 or so patients and caregivers participated online through comments and live polling. The reason patients were spread across only 70 families is that, because FA is not diagnosed in infancy, families can end up with multiple children with the inherited disease.
At the core of the gathering's program were two sessions: "Living with Friedreich's Ataxia" and "Patient Perspectives on Current and Future Approaches for Treating FA." They featured panels of 10 patients and caregivers — groups representing differing disease stages, different underlying frataxin gene mutations, and different disease symptoms.
The panel sessions were followed by polling of people in attendance and online, and an open discussion of FA-related issues.
Participants were evenly split between patients and caregivers. Most were from the United States,  and more than half between 20 and 40 years old. Seventeen percent had lived with FA for more than two decades, while 8 percent had been diagnosed in just the past year. Many were no longer able to walk, but could still perform some daily activities, 10 percent reported severe disability, and 4 percent minimal disability.
Among the points they reinforced:
Friedreich's Ataxia is a devastating, multisystem and progressive disease. Its symptoms include fatigue, problems with balance and coordination, and loss of manual dexterity "in nearly all patients."
The disease has an "enormous effect on quality of life" at all of life's stages, with "loss of independence" being of great concern as FA progresses. Patients also worry about cardiomyopathy — or heart muscle damage — because this condition is "life-limiting."
Many FA patients take vitamins or other supplements, and follow an exercise regimen to keep muscles strong and slow the progression of their disease.
A cure is the goal, but patients and caregivers would welcome disease-modifying therapies or those that treat symptoms like cardiomyopathy, loss of movement ability, balance, and speech.
A good number have taken part in clinical trials, and most expressed "great willingness" to participate in new research, even though they know the risks.
Fatigue was one of the most frequent symptoms addressed in testimony and polls, reported by 92 percent of patients. It requires patients devoting more time to sleep and recovering after exercise.
"My biggest problem with FA is fatigue, simply because it affects everything I do, every day," one young panelist said. "I often miss a full or half day of school. On a day when I'm feeling really good, I can get through what most kids would think was a pretty boring day. … Just this year, I've missed 184 class periods. I try, but caffeine only goes so far."
Difficulties with balance and walking were also pervasive, reported by 86 percent of participants, with about half saying they could no longer walk. Loss of balance also takes a toll, particularly on social life, with a mother of a young boy saying, "He is left behind … It is hard to see him getting to where the other kids are, but by then the kids are going somewhere else. He just wants to fit in."
An older man described his high school days as "a giraffe in high heels on a windy day" — adding that a student's parent once accused him of being drunk, an episode that landed him in the principal's office.
Other patients mentioned vision problems that bring an "isolation" from the world that's "complete," slurred speech or limited hearing that often leaves them "talked down to or belittled," and challenges with typing or writing. Substantial numbers mentioned problems ranging from scoliosis and diabetes to pain and anxiety or depression.
Patients said heart disease was a great concern as their FA worsened. In fact, 51 percent had already developed cardiac problems, a condition that "makes it very hard staying active for any long period, especially if I am in a hot and humid environment," one noted.
Another said the "premature death that you hear in all the [scientific] literature is becoming apparent. I'm not scared of it, but I'm sure my family worries every single day."
To try to prevent their disease from progressing, and to improve muscle health and strength, almost all the patients said they followed an exercise program that often included physical therapy. And 63 percent said they take vitamins, antioxidants, and mitochondrial boosters, even though such regimens aren't easy or proven to work.
"We've tried a lot," one father said. "Currently the girls take vitamin E, sulforaphane, idebenone, and curcumin.  We hope that these can impact mitochondrial function, reduce oxidative stress, and reduce inflammation. All said and done, the girls each take over 20 pills a day."
Costs mount quickly, patients and their families reported. "Idebenone, CoQ10 in amounts that are considered therapeutic, add up," a patient said. "When I went back and thought about how much we have spent on supplements — when we don't know if they work — we could have bought a second home for the cost."  
Understandably, patients are eager to see disease-modifying therapies that could slow or stop the progression of FA, and better address symptoms.
But the range of symptoms is humbling.
A father of two girls with FA said: "Different stages of the disease present different desires in terms of expectations for a therapy.  For Samantha, I'd like to maintain her ability to walk and to improve her fine motor skills …  Angelina has largely lost the ability to walk — and her cardiomyopathy is worse …  For us, there is clear benefit to a drug that slows, stops or reverses progression of any aspect of the disease — whether it be scoliosis, fatigue, ataxia, heart, speech, vision, hearing, or diabetes."
Clinical trials have limitations, participants added. "She hasn't participated in clinical trials because most of them aren't available to children her age," a parent said. "We would like to see broader criteria for participation in clinical trials, especially because our daughter's condition is severe."
"Given that FA is typically diagnosed between 5 and 15 years of age, I would very much like to see more pediatric trials in FA and strong support from the FDA for interventional trials at early stage" of the disease, another parent said.
To advance research and come closer to the goal of finding a cure, most patients said they would accept some of the risks associated with new and investigative treatments. Their greatest concern was of significant side effects, with 82 percent saying that would affect their willingness to participate. The majority had no problems with enduring lesser adverse effects. The cost of traveling to trials worried 54 percent and the time required to travel 26 percent.
Overall, the meeting expressed FA patient, family, and caregiver hopes for treatments, the kinds of treatments sought, and a willingness to engage with the pharmaceutical industry and the FDA toward these goals. The testimony showed patients to be resilient, but that they feared the progressive nature of FA and its ultimate human cost.
As one put it:
"All of us are just sitting and uncontrollably shaking the Magic 8 ball to see what symptoms and how severe they will be in our progression. Slurred speech? Diabetes? Scoliosis? Loss of coordination in everything from your fingertips to your toes? Or eventually becoming fully dependent on someone else for help on living your life, just to name a few. We don't know, and that is absolutely terrifying."
FARA has also made this video of the meeting available.