DT-216 Safely Doubles FXN Gene Activity in FA: Phase 1 Trial Data
Findings support development of Design Therapeutics treatment candidate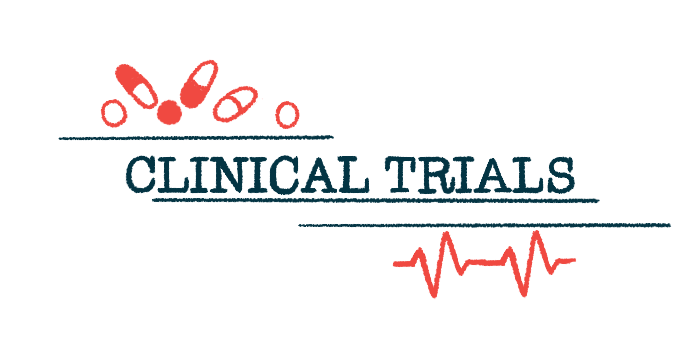 The investigational therapy DT-216 safely worked to more than double the activity of the FXN gene — involved in energy production in cells — in people with Friedreich's ataxia (FA).
That's according to new data from a single-ascending dose (SAD) Phase 1 clinical trial, which showed the treatment candidate was well-tolerated by patients.
These findings support Design Therapeutics' continued development of DT-216 in an ongoing multiple-ascending dose (MAD) Phase 1 study, as well as an anticipated Phase 2 trial slated to launch in 2023.
"These Phase 1 data underscore the potential for modifying the course of FA and improving the quality and length of life for those diagnosed with the condition," Susan Perlman, MD, head of the division of neurogenetics at UCLA, said in a press release.
Perlman called DT-216  "one of the most promising candidates for future treatment options for FA patients."
Finding the right treatment dose
FA is a monogenic disease, meaning it is caused by defects in a single gene — namely the FXN gene. That gene encodes for frataxin, a protein essential for mitochondria, the powerhouses of cells, to produce energy.
The most common FXN defect consists of extra repeats of GAA, a specific DNA sequence. Typically, GAA is repeated up to 33 times, but FA patients often have hundreds to more than a thousand of these repetitions. As a result, the production of frataxin, and the function of mitochondria, are disrupted, giving rise to FA symptoms.
Administered by infusion directly into the bloodstream, DT-126 is one of Design's proprietary GeneTACs molecules, intended to target specific DNA repeats and increase or decrease a gene's expression or activity. DT-126 aims to treat FA by binding to the GAA repeats in the FXN gene, increasing FXN expression and restoring frataxin production.
"GeneTAC molecules are thoughtfully designed to dial up or down the expression of specific genes, addressing the root cause of disease without the need for irreversible genetic modification," said Pratik Shah, PhD, Design's executive chair. "In FA, where deficiency of FXN causes its clinical manifestations, we believe that FXN restoration by DT-216 can have a meaningful clinical impact."
Preclinical studies using white blood cells collected from FA patients demonstrated that DT-126 led to a  nearly tenfold increase in FXN messenger RNA (mRNA), the molecule derived from DNA that guides frataxin production. Higher DT-126 doses led to higher levels of mRNA expression. Improvements also were seen in nerve and heart muscle cells derived from FA patients.
The SAD Phase 1 trial (NCT05285540) enrolled 39 FA patients, with a mean age of 32, of whom about half (49%) were female.
Participants were divided into six groups (cohorts) and randomly assigned to receive DT-126 at doses ranging from 25 mg to 600 mg, or a placebo. One group received either a single dose or a single dose split into two infusions in one day, while another received only the single dose split administration.
Pharmacokinetic data, which describe how a medicine moves into, through, and out of the body, showed DT-216 increased in the bloodstream roughly in proportion to the dose, which peaked within minutes, then decreased over several hours.
Pharmacodynamic data, which details how a medication affects the body, showed a single dose of DT-216 resulted in a 2.24-fold increase in FXN mRNA within 24 hours in the group with the highest response relative to the placebo. In all groups given 100 mg or more, there was a statistically significant FXN mRNA increase within 24 hours, ranging from 1.24 to 2.62 times.
"It is very encouraging to see single doses of DT-216 overcome the RNA transcription block of the FXN gene that causes FA," Perlman said.
Further trials underway
Due to the short-term exposure, no increases were seen in frataxin protein within blood cells isolated from treated study participants. However, exposing these cells to DT-216 for an additional 60 hours (2.5 days) doubled frataxin protein levels, confirming that sufficient time of exposure to DT-216 is needed to see an increase in frataxin protein, according to the company.
Available safety data showed DT-216 was generally well-tolerated throughout the study, with no treatment-related serious adverse events (SAEs) reported. At least one treatment-emergent adverse event was reported by 16 patients (73%) taking DT-216 and eight (73%) who were given a placebo.
Most side effects were mild and short-lived, with no severe adverse events observed. Vital signs, physical exams, and heart and liver tests remained within normal ranges. Three participants had an infection site-related superficial blood clot, two of which were mild and one moderate, and all three resolved.
"The data from our SAD trial demonstrate proof-of-concept with DT-216 and highlight its safety profile and ability to increase FXN mRNA — the first step to increasing FXN protein and restoring mitochondrial function," Shah said.
The ongoing multiple ascending dose or MAD Phase 1 trial (NCT05573698) is evaluating DT-216's safety, pharmacokinetics, and pharmacodynamics in up to 38 adults with FA. These patients are receiving three weekly injections of one of several doses of DT-216 versus a placebo. The 100 mg group has already begun dosing, and the company plans to dose at least three more groups, with outcome data expected in mid-2023.
The company also is investigating GeneTACs molecules in other monogenic diseases associated with DNA repeats, including myotonic dystrophy, the most common form of muscular dystrophy that begins in adulthood.
"We started Design to address the known monogenic causes of a range of inherited degenerative diseases and in just a few short years, are able to report clinical data that support our founding hypothesis," Shah said.