The Time Was Right for My Own Wheelchair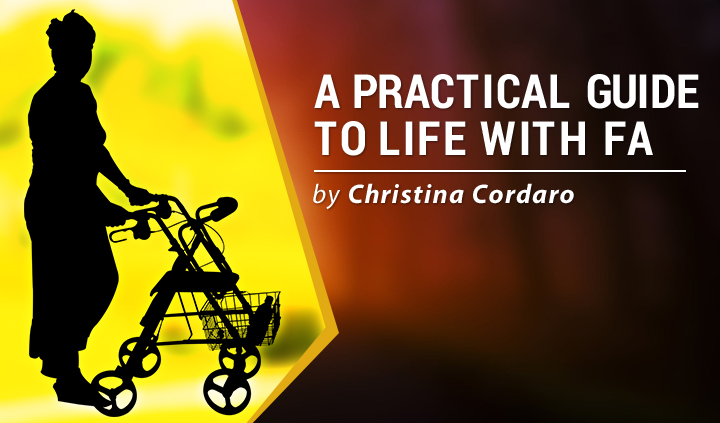 "It is time," I thought to myself.
A number of loved ones had presented the idea of transitioning from a rollator to a wheelchair out of concerns for my safety. But I believe it's a decision that should be made by the patient. Recently, I came to terms with the idea.
My family and I love exploring and experiencing our city. We go to baseball games, art exhibits, concerts, football games, and historical attractions. Most of these activities require a lot of standing and walking. Fatigue is a major symptom of Friedreich's ataxia, and it can make it difficult to enjoy these outings.
Last weekend, my cousins visited from Staten Island, New York. We planned to take them to the historic Eastern State Penitentiary, a Philadelphia landmark. Now a history museum, the prison was built in 1829 and operated until 1971. Within its long-abandoned cellblocks is a legacy of American criminal justice reform.
But the accessibility of the old building would give anyone pause.
My family and I had been before, so we knew we needed at least two hours to see everything. But with my FA symptoms slowing me down these days, we gave ourselves additional time.
Leading up to the visit, I became anxious about how I was going to physically handle it. I worried about using my rollator and slowing down our group of nine.
My husband, Justin, suggested we buy a wheelchair. He noted that we already rent one when we go to different establishments, and it would help put our minds at ease. We had been talking about this for awhile, and I knew it was great timing to invest in this mobility aid.
Four scenarios persuaded me to add a wheelchair to the mix:
My falls were becoming more frequent: Within the past few weeks, I have fallen at home and in public. I could have injured myself, and it worried my family and friends.
I need to conserve energy: Walking with a cane or rollator is exhausting because I am working my body and muscles twice as hard to keep my balance. Having someone push me in a wheelchair prevents me from becoming fatigued and reduces my chances of falling and hurting myself.
I want to gain back my independence: When I use a wheelchair, I can do what I love. I can accomplish most, if not all, of what I want to throughout the day.
The public sees me differently: I feel as though society is more understanding and compassionate when I am using a wheelchair.
Using my wheelchair for the first time at the prison was great! Both my mental and physical health benefited. I enjoyed the day with the people I love, and I did not become too tired. I conserved energy and was well-rested for the week ahead.
The time was right. I am at peace with the decision to get my own wheelchair.
***
Friedreich's Ataxia News is strictly a news and information website about the disease. It does not provide medical advice, diagnosis, or treatment. This content is not intended to be a substitute for professional medical advice, diagnosis, or treatment. Always seek the advice of your physician or another qualified health provider with any questions you may have regarding a medical condition. Never disregard professional medical advice or delay in seeking it because of something you have read on this website.