Treat Others as You Want to Be Treated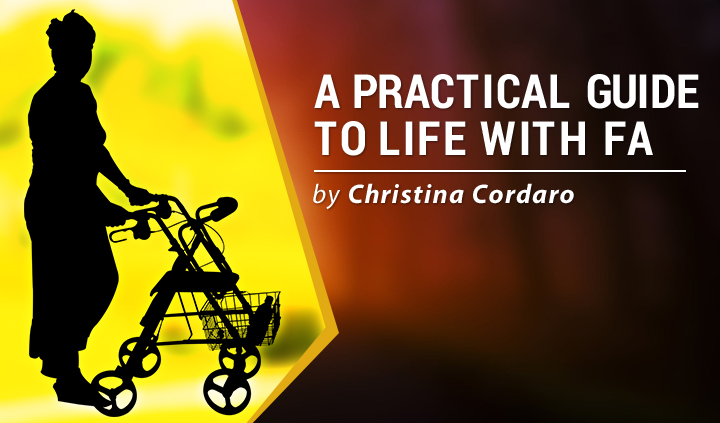 I have a chip on my shoulder from living with a rare neuromuscular disease. I feel the need to be accepted and welcomed by today's society, and I set high expectations for the people I meet.
But I have come to realize that people with disabilities need to treat others as we would like to be treated.
Recently, my husband, Justin, and I were walking around an outdoor shopping center known for its charming boutiques. Because it is winter and the weather was not the best that day, I was extra cautious while walking with my rollator.
I must have been concentrating on my feet instead of paying attention to my surroundings when I cut in front of an elderly man and his wife. I apologized and said I didn't mean to get in their way. The man stared at my rollator and responded, "Don't be sorry. I feel sorry for you." I was shocked. No one had ever said that to me.
I live in a big city, and awkward encounters occur regularly. I wish I could fight back and advocate for the disabled community. But in that moment, I let the man's comment go.
The problem is that I am quick to judge when someone judges me. I feel sorry for those who make rude comments. I ask myself why this person is not sympathetic and kind. But I can't think that way anymore. How can people treat me with respect if I don't do the same for them?
It is hard not to feel sorry for ourselves, especially when a disease such as Friedreich's ataxia (FA) is progressing and taking away our independence.
It is difficult to tolerate society's attitude toward disability. People with disabilities should be able to leave their homes with confidence. We should easily fit in and be able to find jobs and housing. We should be able to use public transportation and enter through front doors of buildings. We should be expected to participate in typical social and work activities. We should be able to make our own decisions. We should be like everyone else.
The world would be a better place if we respected one another. There would be more care, trust, and understanding. And less anger, confusion, and disagreement.
The man who told me that he felt sorry for me was only seeing the person in front of him. He did not see the bigger picture. It may not be obvious, but I am thankful for FA. It is a gift and an opportunity to reach others who are struggling.
My understanding of Friedreich's ataxia and how I give back to the FA community has evolved over the years. I believe that the disabled community and society as a whole need to be more welcoming, inclusive, and hospitable. Only then will we treat one another as equals.
***
Friedreich's Ataxia News is strictly a news and information website about the disease. It does not provide medical advice, diagnosis or treatment. This content is not intended to be a substitute for professional medical advice, diagnosis, or treatment. Always seek the advice of your physician or another qualified health provider with any questions you may have regarding a medical condition. Never disregard professional medical advice or delay in seeking it because of something you have read on this website.