A Tribute to My Dad for Father's Day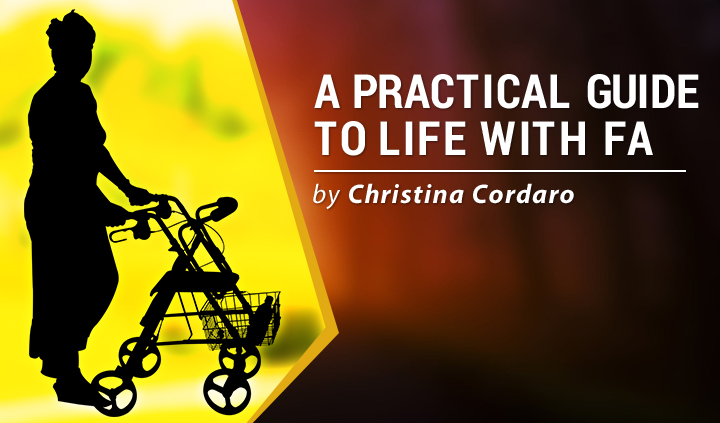 Last Sunday was Father's Day. One dedicated day to honor each of our parents is not enough in my view. Parents are often role models who are always there for their children with unconditional love — this is particularly true of those who have a child with Friedreich's ataxia (FA).
I believe that parents and caregivers are stronger than their FA patients. They witness their loved ones lose their independence and ability to complete tasks as the disease progresses and slowly takes over their bodies. However, even before my diagnosis, I knew that I could always rely on my parents.
I share many sweet childhood memories with my dad. One, in particular, is playing school. I built a classroom in our family home's basement and called it "Miss Christina's Schoolhouse." I was the teacher, my dad was the student. I created lesson plans and assigned and graded homework.
We would play whenever we could, and it was our special bonding time. My dad knew how much time and dedication I put into each class, and he was eager to "learn." Since then, I knew that I could count on his patience and support.
Growing up, I played soccer and viola, and my dad attended every game and performance. I still think of him as my No. 1 fan.
My diagnosis with Friedreich's ataxia at age 21 was a lot to take in, particularly for my mom and dad. I can't imagine what they went through when they heard the words: "Your daughter has an incurable disease." They received a list of symptoms and potential outcomes. Now, two of their children have FA diagnoses. My parents remain strong for my brother and me, and their fortitude gets us through.
My dad continues to provide me with support. He attends my annual checkups, clinical trial appointments, and physical therapy sessions. He has hosted a grassroots 5K race in my honor and traveled to FA events in other states. Most importantly, he is my emotional rock when I need to talk. He is a part of my incredible support system, and I know that I can count on him.
I am grateful for everything my dad does for me. Though I have been living away from home for almost seven years, I know he is just a phone call away. Every morning, he texts me to see how I am feeling and helps to put my day on the right track.
I know that he'll do anything to make my life easier. Grocery shopping in the city can be tough. My dad has driven into the city to take me food shopping. I leaned on him in the store and didn't have to worry about walking back to my apartment laden with groceries. He told me that he didn't mind doing this, but the little things mean the most to me.
Last Saturday, my family took a day trip to New York City. We took my dad to the Metropolitan Museum of Art to see an exhibit titled, "Play it Loud: Instruments of Rock & Roll." Following the museum visit, we had dinner at a nice Italian restaurant. We were happy to treat my dad as his Father's Day gift because he deserves it!
Appreciate all that your parents and caregivers do for you because they care for you from the bottom of their hearts. I honor my dad and all of the ways he continues to love and support me. I hope to be as good a parent as he is someday.
***
Friedreich's Ataxia News is strictly a news and information website about the disease. It does not provide medical advice, diagnosis or treatment. This content is not intended to be a substitute for professional medical advice, diagnosis, or treatment. Always seek the advice of your physician or another qualified health provider with any questions you may have regarding a medical condition. Never disregard professional medical advice or delay in seeking it because of something you have read on this website.