Thank You, Trader Joe's, for the Small Act of Kindness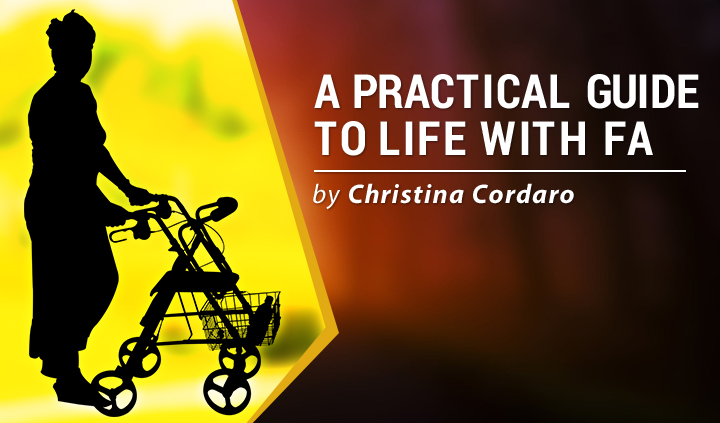 As I mentioned in my previous column, my husband, Justin, and I like to complete our weekly chore of grocery shopping early in the morning. The two main reasons we started doing this are that we get a handicapped parking spot right in front of the building and we avoid the crowds. We don't have to walk far to get inside, the store is empty, and we can move right along. We can also take our time if we need to and avoid the anxiety of being rushed. To this day, this tactic has been very accommodating for us, and we will continue to use it.
The two grocery stores we like to go to in our Philadelphia neighborhood are Acme and Trader Joe's. It's nice that both locations have parking that makes the process easier. We go to Acme when we need to shop quickly, like if we have plans to go out of town for the day or weekend. We usually go to Trader Joe's when we have the time to shop leisurely and find unique items to prepare meals for the week.
This past Saturday, Justin and I decided to go to Trader Joe's, getting there right when the doors opened at 8 a.m. The store was already filled with people who'd had the same idea. However, we were determined to go in, embrace the crowds, and check everything off our shopping list for the week!
At first, I thought it was going to be a typical experience, but then something out of the ordinary occurred that Justin and I will never forget.
After a "supermarket sweep," we were about to pay when we realized we had forgotten an item: the new fried mac and cheese bites, which we just couldn't pass up! The cashier asked one of his coworkers if she could get it for us to save Justin the trip and to keep the checkout line moving. When she came back, she noticed that we were both wearing T-shirts from rideATAXIA. This nationwide program of bike rides welcomes people of all abilities to ride and raise funds for the Friedreich's Ataxia Research Alliance, whose mission is to treat and cure Friedreich's ataxia (FA) through research.
As soon as the woman saw the word "ataxia," she gave us a look and said that she would be right back. A few minutes later, she returned and explained to us that someone near and dear to her heart has FA, and said the mac and cheese bites were complimentary. She placed an orange "Paid, Thank You" sticker on the box and handed the food to her coworker to place in the bag with the rest of our groceries.
As small and rare as the FA community is, the people within it are remarkable and wholehearted. It truly is the little things and small acts of kindness that mean the most by making people's days.
It's always important to remember to take joy in a small act of kindness. In the crazy world that we live in today, there is still hope in knowing there are good people who are trying to make a difference in others' everyday lives. Also, it is important to be kind to others, because you never know what somebody is going through. Treat others the way you would like to be treated!
***
Friedreich's Ataxia News is strictly a news and information website about the disease. It does not provide medical advice, diagnosis or treatment. This content is not intended to be a substitute for professional medical advice, diagnosis, or treatment. Always seek the advice of your physician or another qualified health provider with any questions you may have regarding a medical condition. Never disregard professional medical advice or delay in seeking it because of something you have read on this website.