As a Person with a Disability, Ali Stroker's Tony Award Win Inspired Me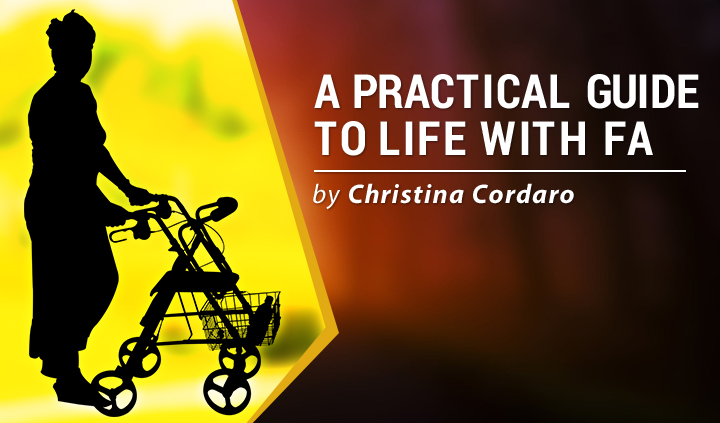 On June 9, 2019, history was made on live broadcast television for the disability community. Ali Stroker became the first wheelchair user to win a Tony Award, receiving the "best featured actress" accolade for her role as Ado Annie in the Broadway revival of the musical "Oklahoma!"
For those of you who are unfamiliar with the Tony Awards, it's an annual event held to recognize excellence in Broadway productions. This year's ceremony, the 72nd, was presented by the American Theatre Wing and The Broadway League in New York's Radio City Music Hall.
Watching the Tony Awards is a family tradition. Musical theatre and the arts hold a special place in our hearts because of my older sister, Catherine, an actress who has performed in musical theatre and plays since she was 5 years old.
Since my 17-year-old brother Matthew and I both have Friedreich's ataxia (FA), seeing someone with a disability win an award was meaningful.
In her acceptance speech, Ali Stroker said, "This award is for every kid who is watching tonight who has a disability, who has a limitation or a challenge, who has been waiting to see themselves represented in this arena — you are."
I agree with her message that everyone with a disability deserves a chance to shine in the spotlight. I know what it is like to feel unimportant and hide in the dark because of FA. Having a chronic illness can make you feel isolated when you can't keep up with others' achievements. However, if you are good at something, you shouldn't allow your limitations to hold you back from doing what you were born to do.
In a New York Times article, Ali said that she has always felt that she belongs on the stage. Since a car accident at age 2, she knows what it's like to be unable to move. She spoke about the perception that she can't dance: "Who says that dance isn't turning on wheels? Who says dancing isn't throwing your arms up in the air and grabbing someone else's arms to be propelled across the stage?"
Ali Stroker has inspired me to continue following my career path in the hospitality industry. I currently use a rollator to help me to walk and keep me safe. Despite the odd and long hours and the challenges of managing a work-life balance, my job has taught me how I can be my best self to help others. I've found that being part of an environment that is continually changing and evolving while making a difference by serving people can be incredibly rewarding.

Matthew is completing his junior year of high school and beginning his search for colleges, and I am trying to inspire him to see the possibility of a bright future. I will miss him, but I want him to pursue his career goals because we don't know what FA will bring. I hope to show him that he is capable and can accomplish anything to which he sets his mind. I want to remind him that FA is merely a small part of who he is.
Like Ali, I hope to use my gifts to help other people. You, too, can inspire others by showcasing your accomplishments despite your disability.
To watch Ali's acceptance speech, click here.
***
Friedreich's Ataxia News is strictly a news and information website about the disease. It does not provide medical advice, diagnosis or treatment. This content is not intended to be a substitute for professional medical advice, diagnosis, or treatment. Always seek the advice of your physician or another qualified health provider with any questions you may have regarding a medical condition. Never disregard professional medical advice or delay in seeking it because of something you have read on this website.