This Year, I Am Thankful for Friedreich's Ataxia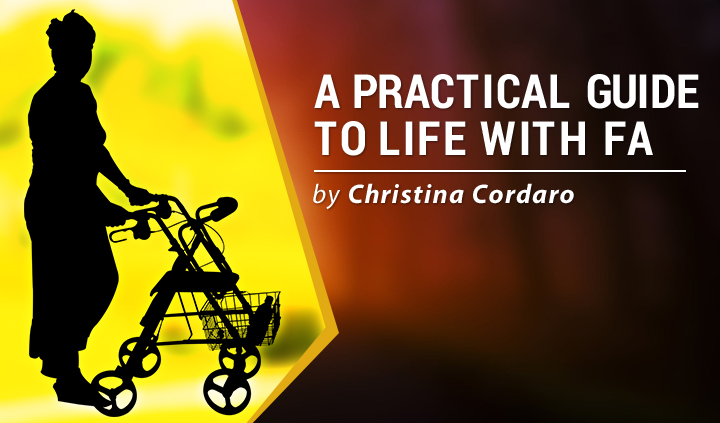 Every fall, I find myself being thankful for my family and friends and hoping that they are in good health. I am also grateful for the relationships I have with other Friedreich's ataxia (FA) patients and their families.
These individuals leave me full of gratitude, not only because they teach me how to be courageous and strong, but because they show me how to be humble and thankful while battling this disease.
As my family and my husband's family celebrated Thanksgiving last week, we gave thanks for being together and for always having the love and support of one another. I also thought about what I am most thankful for this year. The answer might be surprising.
I am most thankful for my diagnosis of Friedreich's ataxia and how it has helped shape me into the person I am.
It is astounding to see that in print, isn't it? I am sure some readers are wondering how a life-shortening, degenerative, chronic illness is a good thing. After much thought, I identified why FA is having a positive impact on me as the year comes to an end.
Since being diagnosed eight years ago, I have achieved a level of comfort and acceptance about living with a neurological disease. Don't get me wrong; there are challenges. But I credit FA with instilling in me a level of maturity as I come to terms with my health. I can see clearly what FA has done for me:
Thanks to FA, I am more motivated: In the workplace, I give it my all and set professional goals for myself. I strive to represent my company well and advance my career. This also applies to my personal life and maintaining relationships with others.
Thanks to FA, I am eager to check things off my bucket list: These are short- and long-term goals that I have created for myself. There is satisfaction in being able to realize those aspirations. As I wrote in a previous column, I will keep trying, even if it takes twice the effort and energy.
Thanks to FA, I have learned that it is OK to ask for help: My need for more assistance (be it a mobility aid or a person to guide me) is not a sign of weakness. It is an opportunity to be willing to try.
Thanks to FA, I have created a support system of FAmily, family and friends: Getting involved in the FA community has shown me who will be there for me in times of need. Connecting with others who can relate to my situation is a tremendous support.
Thanks to FA, I have a reason to get out of bed each morning: I write columns, raise awareness, attend local and national events, participate in clinical studies and trials, and am a patient advocate. I do all this while working full time and living a full and independent life.
At 29, I find myself being thankful for FA because it gives me purpose. It makes me a better person. I hope to inspire others and set an example for younger patients: I wrote this for you.
Have a safe and happy holiday season!
***
Friedreich's Ataxia News is strictly a news and information website about the disease. It does not provide medical advice, diagnosis, or treatment. This content is not intended to be a substitute for professional medical advice, diagnosis, or treatment. Always seek the advice of your physician or another qualified health provider with any questions you may have regarding a medical condition. Never disregard professional medical advice or delay in seeking it because of something you have read on this website.