How I Stay Active in Each Season of the Year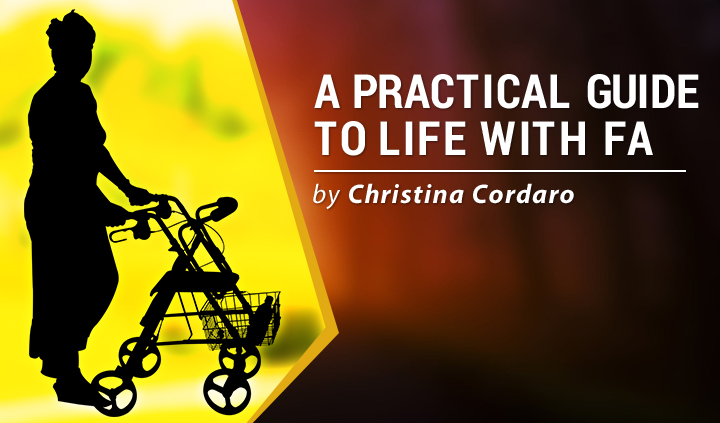 Daylight saving time happened last weekend, and the changing of the clocks heralded in longer days and warmer weather. I am eagerly anticipating the first day of spring on March 20, and the new season cannot arrive soon enough for me.
Although my home city of Philadelphia wasn't hit by significant snowstorms this winter, the weather was very chilly. On some days, the temperatures were in the teens, and small snowstorms made the sidewalks slippy with slush. Living with Friedreich's ataxia (FA), I find the cold weather increasingly difficult to bear. Rollators and ice do not go well together.
I look forward to warmer days when I can go outside on my recumbent trike. I have the Villager model by Catrike. You can't miss me when I'm on it, as it's bright orange. I have named my trike "Nemo," after the eponymous character in the Disney Pixar movie, "Finding Nemo," because of the color. Nemo is a clownfish whose difficulties with swimming remind me of FA.
I am thankful for my trike. There is no better feeling than riding with the wind in my face and having a sense of being in complete control. Walking is becoming a challenge because of balance problems as my FA progresses. But when I'm on my trike, I can sit back and relax while my legs do the work without worrying about falling over. I believe that I can conquer anything I set my mind to.
During the winter, I exercise on a stationary recumbent bike housed in my one-bedroom apartment. This equipment allows me to stay active and work out at my convenience without stepping outside my front door.
Being able to exercise despite my limitations means a lot to me. That's why I told my parents that I wanted a new workout tool for my last birthday. My previous stationary bike was on its last legs, so my parents gave me a Fitnation Flex Bike as a present.
This model is an upright recumbent bike that provides a total workout experience. I love that it has multiple magnetic resistance levels allowing me to personalize my routine. The pedals have straps attached so that my feet feel secure, and a bonus is its upper-body resistance bands. The bike folds up, which saves space in my small city apartment.
My recumbent stationary bike and trike help me to build up my strength as I battle this disease. These exercise sessions complement my physical therapy. Without them, I fear that my body will begin to deteriorate. I use my stationary recumbent bike five or six days a week for at least an hour at a time. My husband sometimes thinks I am a little obsessive about it. But the reason I push myself to stay active is to maintain my health and physical strength despite my disability.
***
Friedreich's Ataxia News is strictly a news and information website about the disease. It does not provide medical advice, diagnosis or treatment. This content is not intended to be a substitute for professional medical advice, diagnosis, or treatment. Always seek the advice of your physician or another qualified health provider with any questions you may have regarding a medical condition. Never disregard professional medical advice or delay in seeking it because of something you have read on this website.