Feeling the 7-Year Itch With Friedreich's Ataxia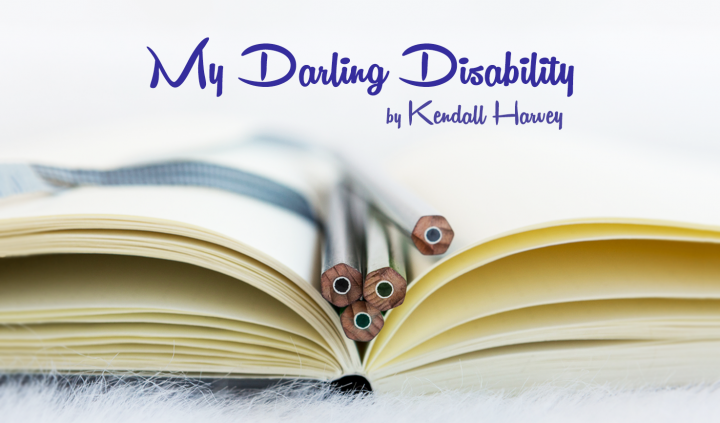 I was diagnosed with Friedreich's ataxia (FA) on Aug. 19, 2013. Before that day, I had never even heard of FA, let alone expected to think about this progressive, degenerative, life-shortening disease in any capacity. So much has happened since that day in August 2013, and my seventh diagnosis anniversary last week made me very aware of how time has passed.
When I first received my diagnosis, I entered the "information gathering" phase of navigating my new reality. I was obsessed with learning everything I could about FA. I scoured every corner of the internet for every mention of FA. It was therapeutic. I felt like having a scientific understanding of what had happened/would happen to my body would somehow equip me with the strength to fight FA and lead as "normal" a life as possible.
Unfortunately, this was before hashtags, personal blogs, and video diaries were a common (and internet-searchable) practice, so it was hard to find real, relatable people living with the disease and sharing their everyday experiences with it. I really only knew the science behind FA, my personal journey so far, and what would probably happen to my body.
Armed with this limited worldview, I took on the momentous task of curing FA. I was convinced that informing enough people the right way then raising money for research through rideATAXIA would be the perfect addition to the work already being done. We would tip the scales to cure this thing and move on. I was so determined to keep riding this starry-eyed beginner's enthusiasm until we quickly cured FA.
A few years in, I realized that my efforts were important and valuable, but probably wouldn't lead to an overnight cure, as I had naively expected. Even though FA entered my life in a scary blink of an eye, it probably wouldn't leave that way. With this realization, I took steps toward accepting my disease as a lifelong reality and moving forward. My husband and I re-planned our future, then got started living it.
FA became an increasingly huge part of my life that demanded an unbelievable amount of my time, energy, and capacity. Yet I was determined to still seize the life I wanted. I entered the "invincible stubbornness" phase of my diagnosis journey.
While I addressed the reality of my FA symptoms, did my part to raise awareness and funds, went to physical therapy, and did everything an FA patient should do, I still strived to live my daily life as if I didn't have a degenerative monster of a disease. I refused to give FA the control it ruthlessly battled for.
I've been going along my merry FA way for seven years now, and my disease is undeniable. My symptoms demand that I readjust my approach to just about every single aspect of daily living. I can't ignore it anymore. It's exhausting.
On my seventh diagnosis anniversary, I realized I was experiencing the "seven-year itch" phenomenon with my disease. This phrase usually means that seven years into a relationship, happiness fades and the couple begins to wonder if they would be happier with someone else. But I'm using it as a general lack of enthusiasm to carry on in a long-term commitment. As in, I am just "over it."
I am sick of FA being my partner. I am not intrigued by the science of it anymore. I am jaded by the lack of treatments or a cure despite my tireless efforts. I don't want to be a patient anymore. I don't want to be the disabled mom at my kids' school. I want to move on. I want to be "normal."
Unfortunately, that ability isn't up to me. I can't control my future, but I can control how I face my present. So, I will keep leading the life I want, as allowed by my ever-changing disability. I will maintain the hope that we will see a cure in my lifetime and do what I can to help make that happen. I will keep moving forward, even with FA.
***
Friedreich's Ataxia News is strictly a news and information website about the disease. It does not provide medical advice, diagnosis or treatment. This content is not intended to be a substitute for professional medical advice, diagnosis, or treatment. Always seek the advice of your physician or another qualified health provider with any questions you may have regarding a medical condition. Never disregard professional medical advice or delay in seeking it because of something you have read on this website.The opinions expressed in this column are not those of Friedreich's Ataxia News or its parent company, BioNews, and are intended to spark discussion about issues pertaining to Friedreich's ataxia.