Alone We Are Rare, but Together We Are Strong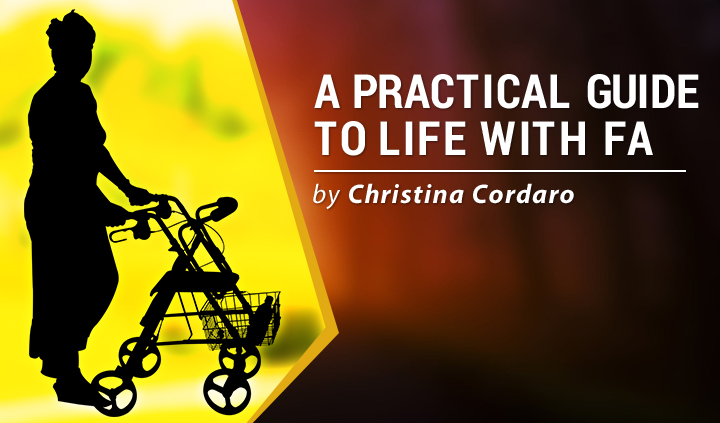 People around the world observed 
Rare Disease Day
on Thursday, which gives patients, caregivers, and advocates the opportunity to share their experiences and raise awareness of the more than 7,000 known rare diseases.
Rare Disease Day is organized here in the U.S. by the National Organization for Rare Disorders (NORD). An estimated 30 million Americans and over 300 million people globally live with one or more rare diseases.
Although the day is over, you can still get involved year-round to raise awareness and funds for research into a cure for Friedreich's ataxia (FA).
Following are some of NORD's suggestions on how to participate:
Raise social awareness: Social media is a powerful tool, so why not use it for good? The zebra is a symbol of rare diseases in the U.S. because of its unique black and white stripes. For Rare Disease Day, NORD created a viral campaign asking patients, families, caregivers, and supporters to "Show Your Stripes." You can join in by taking a photo of yourself wearing clothing or accessories that "show your stripes," or with your face painted with black and white stripes, and then posting it on social media with the hashtags #showyourstripes and #rarediseaseday.
Attend or host an event: Raise awareness of a rare disease by organizing an event in your community. Make an impact at a grassroots level by participating in a 5K event at a local park or by speaking about FA in your community.
Share resources and stories: NORD's website has downloadable resources for advocates to reach out to their local media, share their stories online, and host events and activities. Sharing experiences helps people to understand what it is like to live with a rare disease.
Fundraise: Make a donation through NORD's website. Or host a fundraising event at any time of the year.
The Friedreich's Ataxia Research Alliance (FARA) also offers tips on making an impact:
Raise awareness: FARA's online campaign — a collaboration with the nonprofit advocacy organization Global Genes — invited people to fill in a sign, "Why I Care About Rare" and to post a photo using the hashtags #CareAboutRare and #wrdd2019. If you would like to take part, the sign is still available to download and print at FARA's Facebook page.
Attend or host an event: To find out about upcoming events, go to the relevant section on FARA's website. Local and national events are listed here.
Fundraise: You can make a donation through FARA's website or host your own fundraiser.
Rare Disease Day is the focal point of a week-long series of events. One of the week's highlights this year for the FA community was attendance by three FARA ambassadors of the Rare Disease Legislative Advocates' Legislative Conference on Capitol Hill on Feb. 25. The three ambassadors stood with 450 others to advocate for bipartisan support for increased access to affordable lifesaving diagnostic tools and treatment.
Thank you to everyone who got involved yesterday and to those who treat every day as if it is Rare Disease Day. Advocacy is critical and every voice can make a difference.
Remember: Alone we are rare, but together we are strong!
***
Friedreich's Ataxia News is strictly a news and information website about the disease. It does not provide medical advice, diagnosis or treatment. This content is not intended to be a substitute for professional medical advice, diagnosis, or treatment. Always seek the advice of your physician or another qualified health provider with any questions you may have regarding a medical condition. Never disregard professional medical advice or delay in seeking it because of something you have read on this website.