Podcast Series Promotes FA Advocacy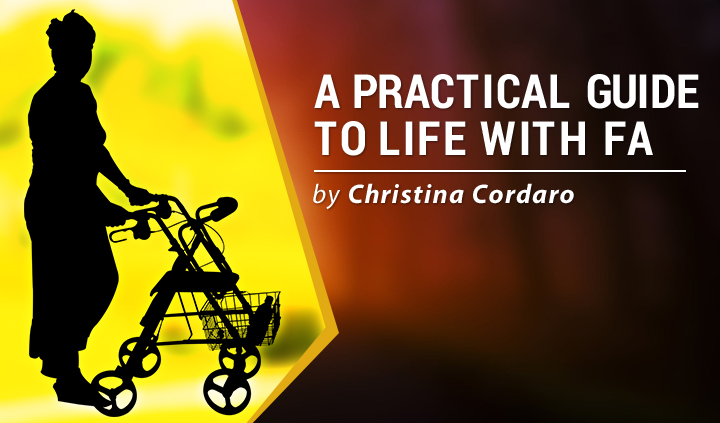 The world celebrated Rare Disease Day on Feb. 29. Rare Disease Day is a global initiative to raise awareness for over 6,000 rare diseases that affect an estimated 300 million people worldwide. This year's message was: "Rare is many worldwide. Rare is strong every day. Rare is proud everywhere."
Rare Disease Day is a perfect opportunity for pharmaceutical companies to raise awareness alongside patients.
Reata Pharmaceuticals showed its support for the Friedreich's ataxia (FA) community this Rare Disease Day by using its social media platforms to target policymakers, industry representatives, researchers, health professionals, and the general population.
In the lead-up to Rare Disease Day, Reata launched its podcast series "FA Talks" on its social media platforms. I wrote about "FA Talks" in a previous column, as I participated in the podcast along with five other members of the FA community.
The co-hosts of "Two Disabled Dudes," Kyle Bryant and Sean Baumstark, were guest hosts for the first three podcasts where patients, caregivers, and advocates discuss topics including diagnosis journeys, healthy communication, and tips for making life with FA easier.
The podcast release was a fantastic interactive kickoff to Rare Disease Week. You can find the episodes on Apple Podcasts and Spotify.
Reata also launched its new initiative, Connect FA — an educational and support platform that features disease management tools. Connect FA is an excellent resource for patients, caregivers, and health professionals to learn more about FA.
Everyone living with FA has a story to share. Within the Connect FA platform, "FA Voices" hosts "FA Talks" as well as videos where those with FA share their experiences with managing their disease, finding emotional support, and forming strong relationships with their doctors.
Reata's mission to find a treatment for FA keeps its content focused to its audience. On behalf of the entire FA community, thank you to Reata and other pharmaceutical companies who support us in our advocacy efforts and continue to aid us in this fight.
Alone we are rare, but together we are strong!
***
Friedreich's Ataxia News is strictly a news and information website about the disease. It does not provide medical advice, diagnosis or treatment. This content is not intended to be a substitute for professional medical advice, diagnosis, or treatment. Always seek the advice of your physician or another qualified health provider with any questions you may have regarding a medical condition. Never disregard professional medical advice or delay in seeking it because of something you have read on this website.