Rare Disease Day 2020: How You Can Get Involved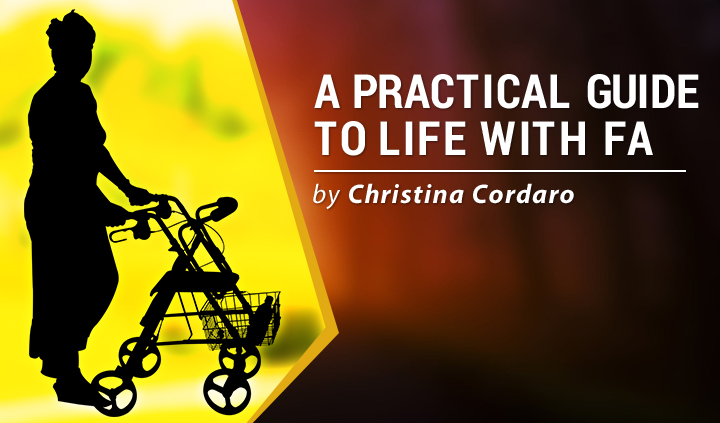 Did you know that one in 20 people will live with a rare disease at some point in their lifetime?
Rare Disease Day, on Feb. 29, is a global initiative to help raise awareness of the more than 6,000 known rare diseases that affect an estimated 300 million people worldwide.
Rare Disease Day was initiated by EURORDIS and its Council of National Alliances in 2008. It is observed each year on the last day of February to raise awareness of rare diseases among the general public and decision-makers.
This year's key message is: "Rare is many worldwide. Rare is strong every day. Rare is proud everywhere."
In a column I wrote for Rare Disease Day last year, I suggested ideas and activities to raise awareness of Friedreich's ataxia. I mentioned the organizations that continue to work on making a difference for the rare disease communities.
You can share your story as a patient or caregiver of someone living with a disease in a couple of powerful ways, including via social media campaigns or by contacting your local representative as a patient advocate.
Following are three campaigns you can get involved in for Rare Disease Day:
NORD's campaign tagline #ShowYourStripes represents a zebra, the official symbol of rare diseases due to the animal's unique black and white stripes. To mark Rare Disease Day, the organization is promoting a variety of ways in which individuals, organizations, and groups can "show their stripes." You can get involved by sharing your story on social media or by posting a photo of yourself wearing striped clothing using the hashtags #ShowYourStripes and #RareDiseaseDay.
As part of its activities for Rare Disease Day, FARA encourages those with FA to enroll in the Friedreich's Ataxia Global Patient Registry. The registry is an example of how rare individuals can contribute to research about their disease. Keep an eye on the FARA website for news about Rare Disease Day campaigns and events.

Our website is running a campaign on Rare Disease Day using the hashtag #WhatMakesMeRareFA. The campaign aims to encourage people who manage different rare diseases to connect with one another by sending their written stories and videos to Friedreich's Ataxia News to share how their disease affects their everyday lives.
Another way that you can get involved is by contacting your state representative to encourage them to support efforts to have Rare Disease Day officially recognized.

My dear friend, Mary, who also lives with FA, is from the state of Vermont. She recently had a chance to meet with the governor of her state. She signed onto the state government's website and reached out to him there. You can use this letter template to ask your local representative to support the campaign to have Rare Disease Day declared a special awareness day.

Every voice makes a difference. Alone we are rare, but together we are strong!
***
Friedreich's Ataxia News is strictly a news and information website about the disease. It does not provide medical advice, diagnosis or treatment. This content is not intended to be a substitute for professional medical advice, diagnosis, or treatment. Always seek the advice of your physician or another qualified health provider with any questions you may have regarding a medical condition. Never disregard professional medical advice or delay in seeking it because of something you have read on this website.