Podcast Sponsored by Reata Pharmaceuticals Focuses on Community Engagement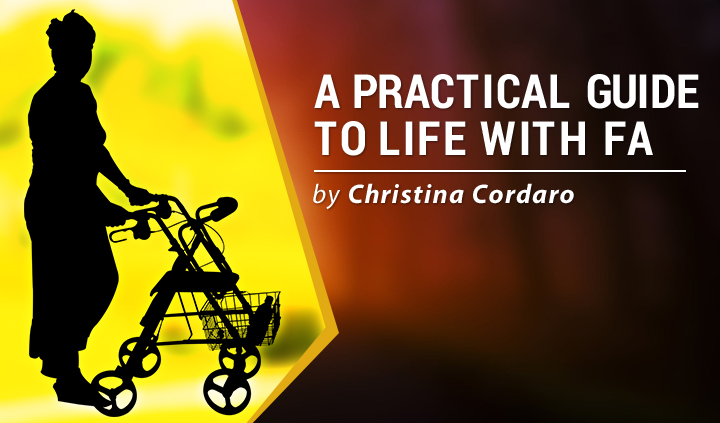 Members of the Friedreich's ataxia (FA) community are waking up each morning with extra grateful and hopeful hearts, thanks to the recent news of a successful clinical trial sponsored by Reata Pharmaceuticals.
Ron Bartek, president of the Friedreich's Ataxia Research Alliance (FARA), shared the groundbreaking results of the MOXIe trial last month at a national symposium hosted by the Children's Hospital of Philadelphia. He said that after nearly a year of daily treatment with omaveloxolone, patients in the Phase 2 trial have seen significant benefits in neurological function.
Because the results are so promising, Reata is seeking approval for omaveloxolone from the U.S. Food and Drug Administration. A positive outcome would make it the first FDA-approved treatment for Friedreich's ataxia.
Both Bartek and Jennifer Farmer, FARA's executive director, expressed gratitude on behalf of FARA and FA families for the researchers' work. They told audience members that they are hopeful about the clinical data.
Since the announcement, Reata has been engaging with the patient community. The company has produced a three-part video series called "Friedreich's Ataxia Care Kit" featuring people living with FA and their caregivers.
Reata also is introducing podcasts with the co-hosts of "Two Disabled Dudes," Kyle Bryant and Sean Baumstark. Sean, also a columnist for Friedreich's Ataxia News, and Kyle have insightful, authentic, and humorous conversations about living beyond their circumstances while battling a rare disease. On Reata's podcast, "FA Talks," they will chat with patients, families, and caregivers in their guests' hometowns.
The first three-part series was recorded last weekend in my city of Philadelphia, and I had the honor of participating. The theme integrated educational materials for newly diagnosed families and three topics to guide them during a time of doubt and hopelessness. Seven patients and one parent shared personal experiences relating to each episode's topic, including:
Being diagnosed with FA: Personal stories and an emphasis on the importance of establishing supportive relationships.
Hackathon: Tips to make life with FA easier, both physically and emotionally.
Healthy conversations: How to talk to people who are unfamiliar with FA, and how to explain the disease in simpler terms.
I remember that when I was first diagnosed, my family and I felt alone and scared. We would have loved to have heard stories from those who had experience with FA.
So many heartfelt connections, emotions, and special moments took place the day of the podcast recording. I can't wait for everyone to be a part of the discussion.
The series will be launched in January. Stay tuned!
***
Friedreich's Ataxia News is strictly a news and information website about the disease. It does not provide medical advice, diagnosis, or treatment. This content is not intended to be a substitute for professional medical advice, diagnosis, or treatment. Always seek the advice of your physician or another qualified health provider with any questions you may have regarding a medical condition. Never disregard professional medical advice or delay in seeking it because of something you have read on this website.