How to Plan a Grassroots FA Event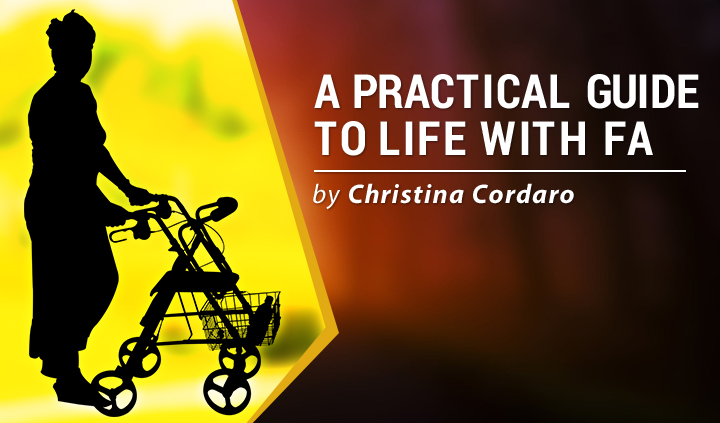 Rare Disease Day was observed on Feb. 28. However, we don't have to limit our advocacy to a single day. Every day is an opportunity to use our voices to raise awareness and educate those who may be unfamiliar with the rare disease and Friedreich's ataxia communities.
In my previous column, I suggested ways to become involved in raising awareness, such as attending or hosting an event in your community.
Every year, my family and I organize an annual grassroots event called the 5K Mother's Day Race for Christina. This is our seventh year hosting it. Our goal is to bring people together to raise awareness and funds for Friedreich's ataxia research.
Our event is suitable for participants of all ages and abilities to walk, run, or roll in the beautiful Tyler State Park, in the heart of Bucks County, Pennsylvania. We hold it on Mother's Day, and many past participants have said it is a great way for moms to start the holiday. Sponsors provide prizes, food, and beverages for our participants and winners.
The morning of the event flies by. However, my family and I spend months of planning to ensure the event runs seamlessly and successfully.
Following is a checklist that we use every year:
January, 4 months before the event:
Secure event location.
Send out silent auction requests by email with a sponsor form from the Friedreich's Ataxia Research Alliance (FARA).
Secure food and drink sponsors (water, granola bars, and smoothies).
Book marching band from local high school to perform the national anthem.
February, 3 months prior:
Send race copy updated with new sponsors to the grassroots coordinator at FARA.
Set a fundraising goal with FARA coordinator.
Create a Facebook event page and communicate with FARA to send out a "Registration is Open" email to past participants.
Reach out to local newspapers to advertise the event.
March, 2 months prior:
Follow up with sponsors and agree on items for prizes.
Send FARA the updated sponsors' logos.
Create a race poster.
Secure port-a-potty accommodations for race site (one standard and one ADA-accessible).
Find additional volunteers to help with registration tables and walk-in participants.
April, 1 month prior:
Start distribution for race poster in local areas and stores, establishments, etc.
Get in touch with FARA to send out an email titled, "One Month Until the Race!"
Follow up with sponsors to confirm prizes.
May, race month:
Close registration and send bib information to the vendor.
Send T-shirt order to the local vendor.
Friedreich's ataxia patient (me) writes a speech for race day.
Race week:
Pick up T-shirts, tables, food, and drinks from sponsors.
Make race sign markers.
Mother's Day (event day):
Set up early, around 7 a.m., to ensure everything is in place in advance of the race: race sign markers, tables, chairs, check-in lists, shirts, bibs, food, and drinks.
Have fun!
The day after:
Send attendance information to the event location's point of contact.
Work with FARA on a "thank you" email to race participants, including race times and fundraising total.
This timeline is a guide for my family to prepare and execute our 5K race each year. I hope it is a useful resource for you, too.
For more information on the 7th Annual Race for Christina on May 12, or to register or donate, please click here.
Another helpful resource is the Grassroots Fundraising Guide provided by FARA. It includes steps on how to get started, points of contacts, and forms you will need to make your event a success.
FARA also provides a list of event ideas if you need help deciding on one for your community.
***
Friedreich's Ataxia News is strictly a news and information website about the disease. It does not provide medical advice, diagnosis or treatment. This content is not intended to be a substitute for professional medical advice, diagnosis, or treatment. Always seek the advice of your physician or another qualified health provider with any questions you may have regarding a medical condition. Never disregard professional medical advice or delay in seeking it because of something you have read on this website.