Rediscovering My Passion for Baking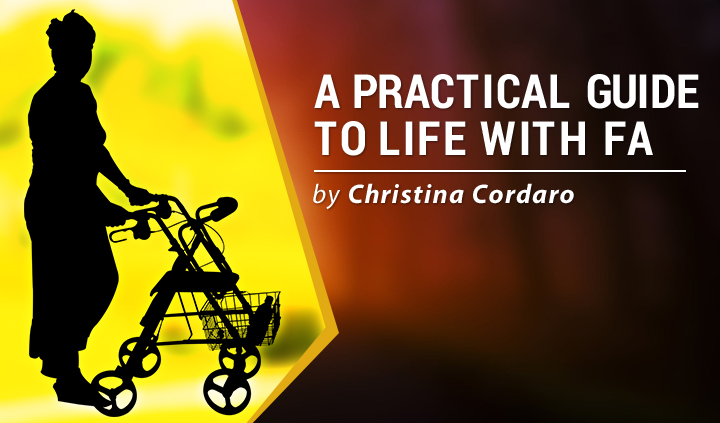 I recently rediscovered my passion for baking.
My hopes and dreams should not be put on hold because of Friedreich's ataxia (FA). I should not be discouraged from doing what I love. I take satisfaction in knowing I can enjoy an experience like everyone else, even if I have to do things differently. All it takes is a little research and a lot of confidence.
My alma mater is well-known for its culinary major with a specialization in baking and pastry, and its hospitality and tourism major with a specialization in hotel management. If I hadn't graduated with my degree in hotel management, I likely would have specialized in baking and pastry.
There's just something I love about baking delicious desserts and treats. Baking is both an art and a science. It takes patience, time, and special attention because everything needs to be measured accurately with the right tools. I also enjoy baking for my loved ones, which makes it even more meaningful.
A few years ago, all I wanted for Christmas was a KitchenAid Stand Mixer. I wanted to be like Ina Garten, my favorite chef and host on the Food Network, but also because I wanted to master baking.
I used to be avid about using my KitchenAid. I made cookies, scones, bread, cupcakes, cakes — you name it! I tried something new once a week. My co-workers loved it when I brought my creations to work, and my family loved to visit me because I always had a special treat waiting for them.
Then I was diagnosed with FA. My disease progressed. My energy levels decreased, and I grew discouraged. I wasn't confident in myself because I thought I was losing dexterity in my hands. It was a confusing and difficult time. I didn't know if I could ever bake like I used to, and I missed it.
I recently woke up and had the urge to bake again. My husband, Justin, had a tough week at work, so I made shortbread funfetti cookies to cheer him up. Justin was happy that I thought of him and pleased with how delicious they were!
I made pumpkin spice bread with chopped walnuts this past weekend. It was full of fall flavors and turned out delicious. The loaf was gone in three sittings!
Baking has helped me see that I can still accomplish things. It may just take me a little longer. For example, instead of standing in the kitchen, I had to sit the majority of the time so my legs wouldn't give out on me. I took my time measuring the ingredients and putting the pans in the oven. In the end, my adaptations and modifications worked. Both baked goods came out precise and perfect!
It is important to remember that "disability" is rooted in the word "ability." I feel I can do what I love most, even with the progression of FA. I will continue to make myself proud. The smiles on my loved ones' faces are more than worth it.
Next on my list are pumpkin oatmeal chocolate chip cookies!
***
Friedreich's Ataxia News is strictly a news and information website about the disease. It does not provide medical advice, diagnosis, or treatment. This content is not intended to be a substitute for professional medical advice, diagnosis, or treatment. Always seek the advice of your physician or another qualified health provider with any questions you may have regarding a medical condition. Never disregard professional medical advice or delay in seeking it because of something you have read on this website.