My Loved Ones Perceive My Symptom Progression Differently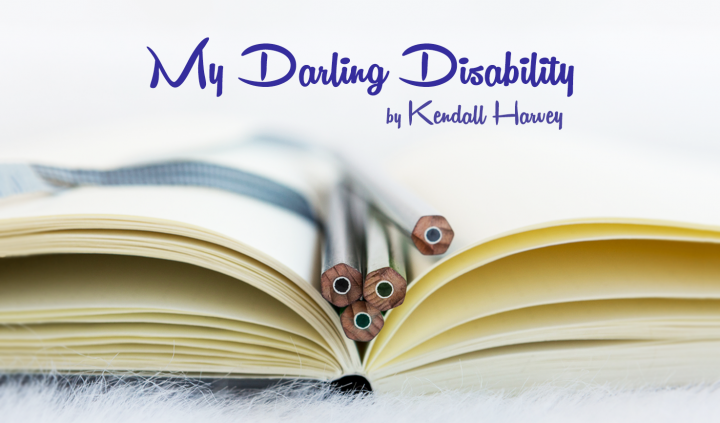 Over the holidays, we spent time with family that we don't see regularly. I get so wrapped up in my own excitement to see my loved ones that I often forget that they haven't seen me in a while. Or more specifically, they haven't seen my Friedreich's ataxia (FA) symptom progression in a while.
When we first meet and exchange pleasantries, everything is joyful and familiar. After the initial greetings, I can feel people studying the way I walk, talk, and move. They are looking beyond me to study my FA. They are looking to see what this progressive disease has done to their niece, granddaughter, daughter-in-law, and sister-in-law.
I share my FA journey openly, especially with my loved ones, but you know the old expression "seeing is believing." They are seeing my new normal for the first time in a while. This makes me take stock of my perception of FA versus other people's perceptions.
When I develop a new symptom of painful neuropathy in my legs, it seems devastating and life-changing to me. It makes me angry, scared, frustrated, and sad. It seems so huge, yet it is relatively invisible to everyone except my husband, who has to share a bed with me as I toss and turn all night. My family just notices that my speech is more slurred because I am adjusting to the exaggerated fatigue caused by interrupted sleep.
I notice the tiny look of concern and pity when they have to ask me to repeat myself. I notice the passing looks they exchange when I use my walker to tend to something else. I see my FA through a renewed lens. I see my progression at six-month intervals rather than the subtle daily changes.
I can't help but feel embarrassed by this. I am frustrated by my disease. I am saddened by their concern for my health.
I feel like I overcome so much every single day just to get out of bed. I notice FA in everything I do, yet it just feels like my "normal." A progressive degenerative disease requires a constant adaptation to the disease. I have to adjust to my new symptoms to continue about my life whether I like it or not, whether it's simple or not.
My loved ones notice and either keep it to themselves, encourage me, or commiserate with me. My family is sensitive to the nature of my disease and they are kind about the way they process the "new normal" with me. They make me feel accepted and valued.
When strangers notice my disease, I am usually just embarrassed or offended. I don't want looks of pity or judgment from people I don't know. I'd rather be noticed for something positive, such as my sweet kiddos, cute new shoes, or witty small talk, or just not be noticed at all. I don't want to be the anecdote about the "poor disabled mom" they encountered that day.
Yet, that is the nature of FA. FA is offensive in its disregard for my feelings and how hard I work to overcome the impact of symptoms on my life.
When I was first symptomatic, I tried so hard to look "normal" when I was in public and around complete strangers. I would overcompensate, not taking into account how much this extra effort would affect my fatigue and make everything worse when the people that actually mattered most, my family, would need me to be functional.
So, I swallowed my pride. I realized that while FA affects those around me, I am the one living with the disease. I need to prioritize my health by taking care of myself physically and mentally. When I am my best, I can help guide others through my "new normal."
***
Friedreich's Ataxia News is strictly a news and information website about the disease. It does not provide medical advice, diagnosis or treatment. This content is not intended to be a substitute for professional medical advice, diagnosis, or treatment. Always seek the advice of your physician or another qualified health provider with any questions you may have regarding a medical condition. Never disregard professional medical advice or delay in seeking it because of something you have read on this website.The opinions expressed in this column are not those of Friedreich's Ataxia News or its parent company, BioNews, and are intended to spark discussion about issues pertaining to Friedreich's ataxia.