I Learned a Big Lesson from the Tiniest of People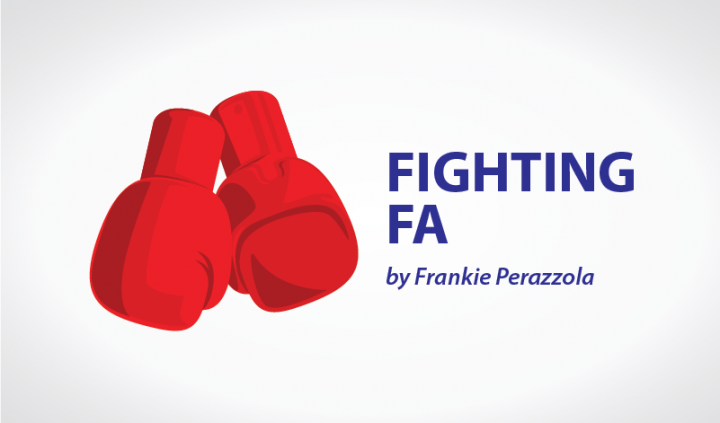 We made it! A new decade is here, and the atmosphere seems a little fresher. For now, at least. I hope everyone enjoyed their holidays and spent them however you wanted to, with or without family.
My previous columns about the new year consisted of sharing my plans for the next 12 months. Writing them down and vocalizing them helped me to remember to work on specific goals. I didn't have resolutions, but I planned to be a better human being and focus on living in the present.
Was I able to completely change my behavior? Absolutely not. Did I make strides in improving those behaviors and becoming more cognizant of what I wanted to change? Absolutely! I think I am learning how to loosen my grip on the expectations I have for myself. It's an extremely slow process, but it's getting better. It also teaches me patience, of which I need more. But I am happy to learn whatever I can about myself.
The highlight of last year was becoming a godmother to a perfect little girl, Lucia. She has given me purpose and motivates me to set an example for her. In no way, shape, or form did I fix all of my problems. But knowing that I will have a little person looking to me for guidance has changed my approach to most situations. I want to have brutally honest conversations with her and not be embarrassed by my actions. I want to be proud of how I handle situations that once made me crumble. To look Lucia in the eye and tell her that I honestly tried.
Lucia has held me accountable for things I would get away with in the past. For example, whenever I went "dark" or went through a low phase, I would duck out of life. I stayed home and didn't talk to anyone for days or weeks. Now that seems almost impossible. Between Lucia and her brother, Max, I can't stay away too long. I love spending time with them and learning about who they are and my capabilities as an aunt and future mother. My heart melts when they call me Aunty Frankie, when Max greets me with a huge smile and laugh, or when my sweet Lucia instantly recognizes me. It solidifies my purpose a little more.
My biggest feat of 2019 was overcoming my fear of becoming a mother someday. From holding newborns to changing diapers to sliding on my butt across the floor to catch a runaway baby, I gained confidence in my ability to parent. Sure, it takes me a little longer to change a diaper, but it gets done. Sure, I can't run after Lucia when she takes off crawling, but I eventually catch her.
Lucia has taught me that I can take care of my kids in the future. That is one of the most valuable lessons I have learned, and it came from someone who isn't even a year old.
In an innocent and adolescent way, I have been pushed out of my comfort zone to become a better version of myself. It took two kids to reassure me that I will be OK in certain situations if I am patient. I am forever grateful for what I walked away with last year.
May your new year be filled with growth, lessons learned, and love! I hope all of you find glimmers of hope and hold on tightly to whatever they are. Happy 2020, y'all!
***
Friedreich's Ataxia News is strictly a news and information website about the disease. It does not provide medical advice, diagnosis or treatment. This content is not intended to be a substitute for professional medical advice, diagnosis, or treatment. Always seek the advice of your physician or another qualified health provider with any questions you may have regarding a medical condition. Never disregard professional medical advice or delay in seeking it because of something you have read on this website.