3 Reminders for Living with an Invisible Disease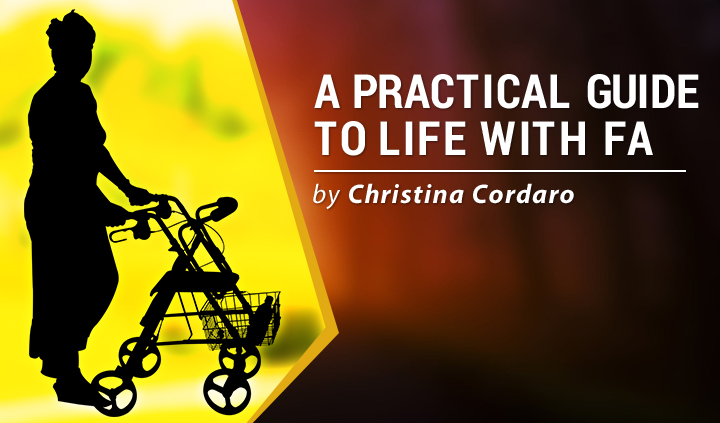 Living with an invisible disability is not easy. Symptoms that cannot be seen are difficult for outsiders to understand.
Friedreich's ataxia (FA) entails neurological issues, heart conditions, fatigue, and chronic pain. Some patients may use mobility aids full time, part time, or not at all. Each person with FA is affected differently.
While the disability creates challenges for the patient, the reality can be difficult for others to recognize or acknowledge. They don't always believe what they cannot see.
For more than a year, I have been using a rollator. Because of my fatigue, I become unsteady on my feet. My rollator prevents me from falling and injuring myself. It is one of the best decisions I have made for myself.
Last weekend, I was asked about my walking and the use of an assistive device. I have been asked the questions before. "Why do you use a rollator when you look so young?" "Did you hurt your leg or legs in some type of accident?"
I was at a salon getting my hair and makeup done to be a bridesmaid in my friend Lizz's wedding. My hairdresser boosted my confidence by helping me walk and get in and out of the chair. Once my hair was done, I had to go to another section of the salon for my makeup. That area was narrow and had high stools and chairs. There was no room for my rollator, and I stumbled on my way to the chair.
The makeup artist asked me the usual questions about my difficulty with walking. I used to become upset when people would make assumptions or comments, but I did not let it get to me this time. I have developed a new mindset.
Following are a few reminders when your invisible disability is questioned:
Friedreich's ataxia is rare: Only 5,000 people in the United States and 15,000 people worldwide have this disease. It is not a subject brought up in everyday conversation. Don't blame people for not knowing about it.
Some people will never be sympathetic: No matter how much you explain the symptoms of FA, some people won't care to understand or believe that it is true. It's important to remember that what I go through every day is real and a struggle. The good people out there are who get me through.
Educating people raises awareness of this disease: I carry cards from the National Ataxia Foundation to hand out. I also direct people to the Friedreich's Ataxia Research Alliance website for information about the disease.
An invisible disability is hard to recognize. Take every opportunity to be vocal and raise awareness about FA. Together, we will make a difference and cure FA!
***
Friedreich's Ataxia News is strictly a news and information website about the disease. It does not provide medical advice, diagnosis or treatment. This content is not intended to be a substitute for professional medical advice, diagnosis, or treatment. Always seek the advice of your physician or another qualified health provider with any questions you may have regarding a medical condition. Never disregard professional medical advice or delay in seeking it because of something you have read on this website.