Visiting a Historic Farmhouse for a Good Cause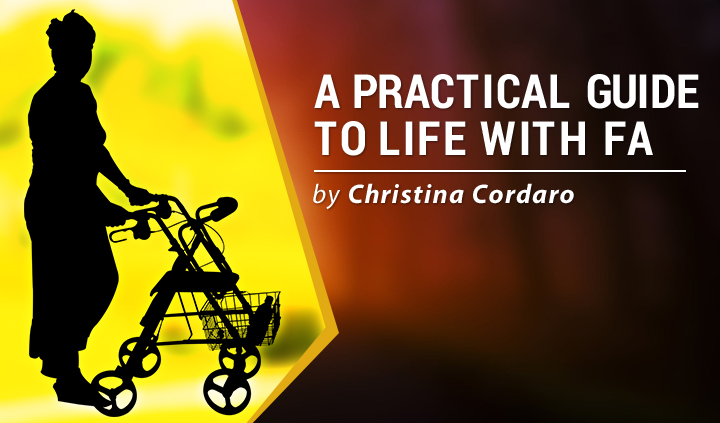 I am originally from Bucks County, Pennsylvania, about 25 miles outside of Philadelphia. This beautiful area combines countryside with villages and downtown charms. It is rich in history, art, and culture, with gourmet dining, breweries and wineries, and award-winning accommodations. When I describe the area to people, I classify it as a hidden gem in the suburbs of the city.
My mother and I have an annual tradition of attending the Bucks County Designer House and Gardens tour. The month-long event is sponsored by the Village Improvement Association (VIA) for the benefit of the local hospital and other community programs. The VIA truly believes in its patient-first philosophy to meet the growing needs of individuals and families in our community.
Each year, the group selects a different historic farmhouse for the fundraising tour. Each room, porch, or garden showcases the works of a local artist, designer, or landscaper, and patrons come from all over the county to view the result. Contact information for each designer is available in case you want something done for your own space!
This year, the tour home was a former peppermint farm, dating to 1860. When my mom and I first arrived, we had to park at a nearby church and take a shuttle bus to the actual home. The driver was very kind and helpful. He let us know that he works at a senior living facility owned by the hospital and was familiar with handling and transporting rollators. He started our experience off on a positive note!
The 30-acre farmstead included six bedrooms, a two-car garage with a workshop, a barn, a milk house, a studio, and a storage shed. As you can tell, there was a lot of ground to see and cover. An old home can be difficult to maneuver for someone who lives with Friedreich's ataxia; however, I did not want to allow the disease to keep me from doing what I have always loved to do the most.
Since the farmhouse was built in the late 1800s, it is not handicapped accessible. Assistance devices were not allowed inside the home because it featured random-width wood floors, stone floors, and two covered porches that were old and delicate. We knew this information when we purchased the tickets.
Luckily, I was able to use my rollator on the outside grounds and gardens. Inside the house, I held onto my mom's arms and we took our time. The volunteers working there were very accommodating.
Attending this event year after year is special to me because it is a day well spent with my mom. We enjoy learning about the history of the home and how the designers harmonize its historic charm with their modern-day designs. I am grateful that we were still able to make this day possible, despite my progressive diagnosis of Friedreich's ataxia.
Of course, we ended the day with antique shopping and afternoon tea at our favorite place in the area, The Talking Teacup. It was truly a Bucks County-filled day.
It is important to remember not to let the reality of having a chronic illness get in the way of your life and stop you from doing the things you enjoy the most. Yes, you may need extra care and accommodations, but it doesn't mean you should completely cut those things out of your life.
I knew that my experience at the Bucks County Designer House and Gardens tour would be different. Still, I made the most out of the day because I knew I had the love and support of my mom. I also loved the fact that I was creating sweet memories with my mom.
I already cannot wait to see what house is selected for next year!
***
Friedreich's Ataxia News is strictly a news and information website about the disease. It does not provide medical advice, diagnosis or treatment. This content is not intended to be a substitute for professional medical advice, diagnosis, or treatment. Always seek the advice of your physician or another qualified health provider with any questions you may have regarding a medical condition. Never disregard professional medical advice or delay in seeking it because of something you have read on this website.