A Guide to Managing Stress During the Holiday Season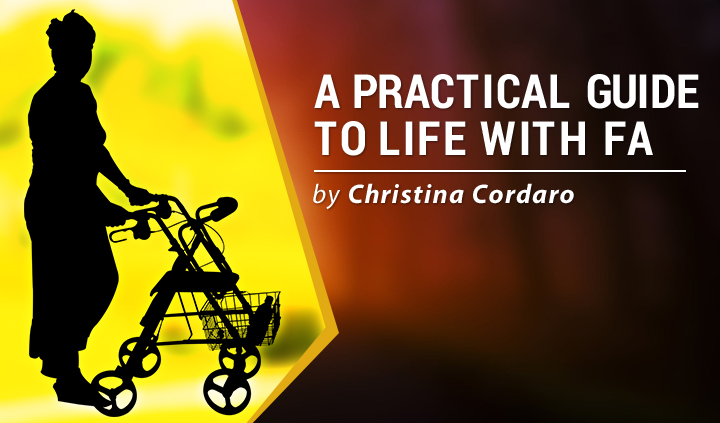 It's the most wonderful time of the year! Isn't that what everyone is singing and saying?
Christmas music is playing wherever you go, houses are decorated with lights, and the aroma of wood fires fills the cold, winter air. It is also a time of gift-giving, marketing campaigns, parties, and activities with family and friends.
While this season is meant to bring good tidings and comforts of joy, it can also bring stress and heightened emotions. When living with Friedreich's ataxia (FA), it can be an extra obstacle that patients do not need added to their plates. We already have enough to worry about.
I came up with several ways to eliminate my holiday stress this year. Some solutions relate to my Friedreich's ataxia and others do not. Relieving my stress during the holidays is crucial to my independence while living with a disability.
Following are ways I manage stress related to FA:
Start Christmas shopping early: Before Thanksgiving, I created a list of gift ideas for my loved ones. I was able to focus on my budget and timeline at my own pace. I finished my shopping well before Christmas, which kept me from becoming fatigued and overwhelmed.
Give something personal: I don't know what I would do without my caregivers (my husband, mom, dad, brother, and sister). This year, I got them each something meaningful and that they truly wanted as a way to say "thank you" for all that they do for me.
Online shopping: I became a fan of holiday deals and Cyber Monday. I was able to complete my shopping from the comfort of my home, without the anxieties of dealing with the busy crowds.
Plan ahead: I like to know the logistics of an event in advance and how it will work with my FA.
Take care of myself: Getting a substantial amount of rest is critical when living with FA. I know my limits and how much I can handle. Thankfully, my family is accommodating and understanding of my needs. They will do anything to make the day easier on me.
Following are ways I manage stress that's not related to FA:
Set a budget: Financial pressures cause stress during the holidays. Planning ahead, reviewing expenses, and creating a budget is key.
Be organized: Organization prevents the dreaded last-minute holiday panic over forgotten items.
Be realistic: Whether I am a host or a guest, it's OK if everything doesn't go according to plan. The most important thing is that I am gathered with my loved ones.
Get support: It is important to be unafraid to ask for help, or to offer to help someone else. Appreciation and support go a long way.
Enjoy yourself: The holidays are about reconnecting with others. They are also a time to count your blessings and be grateful for the good happening in your life.
I know that everyone reacts differently to anxiety, especially at this time of year. And it takes twice the energy, effort, and time when battling a chronic illness.
I hope my suggestions were helpful to the readers of this column. Although it is a time of giving, it is important to put your well-being first.
Happy Holidays!
***
Friedreich's Ataxia News is strictly a news and information website about the disease. It does not provide medical advice, diagnosis, or treatment. This content is not intended to be a substitute for professional medical advice, diagnosis, or treatment. Always seek the advice of your physician or another qualified health provider with any questions you may have regarding a medical condition. Never disregard professional medical advice or delay in seeking it because of something you have read on this website.