Gaining Perspective As I Learn to Tolerate Needles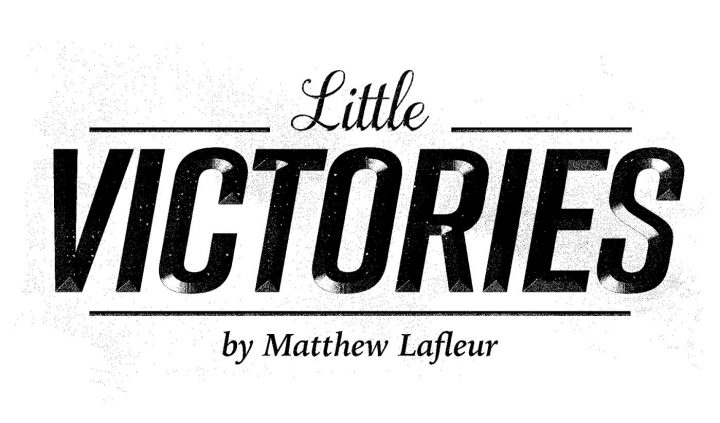 "Forty needles! I think that's a record over here!"
I was lying on my stomach on the adjustable table as my physical therapist said this with a laughable mix of pride and wonder.
One of the treatments he uses is dry needling. Neither of us know for sure whether this treatment is beneficial for someone with my disorder, Friedreich's ataxia, but he has seen fantastic results in his practice and uses it as standard procedure.
I choose to believe I'm personally benefiting from it. It's nice to feel stimulation in areas of my shoulders, back, and legs, where I normally don't feel anything.
Although getting stuck with needles is uncomfortable, I choose to do this method of therapy week after week. This surprises me considering how much I have hated needles in the past.
***
"Aaaaand that's it! We're all done," the nurse said.
I opened my eyes and stared at the brightly colored tourniquet she was wrapping around my arm, covering up the purple Band-Aid over the tiny dot where I'd been pricked. Although the pain from the shot wasn't acute anymore, my heart still raced a bit as my heavy breathing finally returned to normal.
Clearly, I'd been through an ordeal. I wore my battle scars on my six-year-old ruddy and tear-streaked cheeks. I'm sure I screamed while I got my shot, probably only at that sudden, painful prick when the needle punctured my skin. I doubt I cried the entire time, not because I was a brave child, but because sudden jarring feelings of discomfort affect me a lot more than the ensuing pain. 
"And the good news is," the nurse began as I hopped down from the exam table, ready to leave that scary place and not look back. I stopped retreating and turned around to face her.
"The good news," she repeated, "is you don't have to come here again until you're 12."
I smiled widely. To a 6-year-old, turning 12 was so far away I felt relieved.
"Good riddance to this place," I thought. "I don't have to worry about coming back for a long time." 
I couldn't leave the idea of getting stuck by needles fast enough.
***
When I turned 11, I was diagnosed with Friedreich's ataxia. It felt as though my entire future had been taken from me. But instead of preparing for my handicapped future, I chose not to think much about tomorrow. I chose denial instead of facing discomfort.
I wasn't ready to accept that shot yet.
But when my shots at age 12 were due a few months after my diagnosis, I actually didn't mind getting them. Needles were still uncomfortable, but now I knew what to expect. Also, the normal pain from a shot felt blessedly average. I longed to feel normal and not have to worry about the effects of a rare genetic disorder.
If it takes the prick of a needle to make me feel normal, bring it on.
Needle pricks were a necessary evil to deliver some essential medicines and vaccines to my body. I still didn't like them, but I understood their role. I tolerated them.
At least I didn't cry this time. Progress!
***
I've come to see needles as a prime example of what I am trying to learn with FA. A little discomfort is worthwhile if it leads to greater happiness and health in the long run.
"Forty needles! I think that's a record over here!" my physical therapist said. "Oh wait, I found one more. Can I stick the bottom of your foot?"
I paused with dread because that spot would hurt. Nevertheless, I said, "Sure, go ahead." I grimaced and locked my jaw. Going through a little discomfort may lead me to something better.
Bring it on.
***
Friedreich's Ataxia News is strictly a news and information website about the disease. It does not provide medical advice, diagnosis or treatment. This content is not intended to be a substitute for professional medical advice, diagnosis, or treatment. Always seek the advice of your physician or another qualified health provider with any questions you may have regarding a medical condition. Never disregard professional medical advice or delay in seeking it because of something you have read on this website.The opinions expressed in this column are not those of Friedreich's Ataxia News or its parent company, BioNews Services, and are intended to spark discussion about issues pertaining to Friedreich's ataxia.