A Medication Dosage Adjustment Has Helped to Relieve My Restless Legs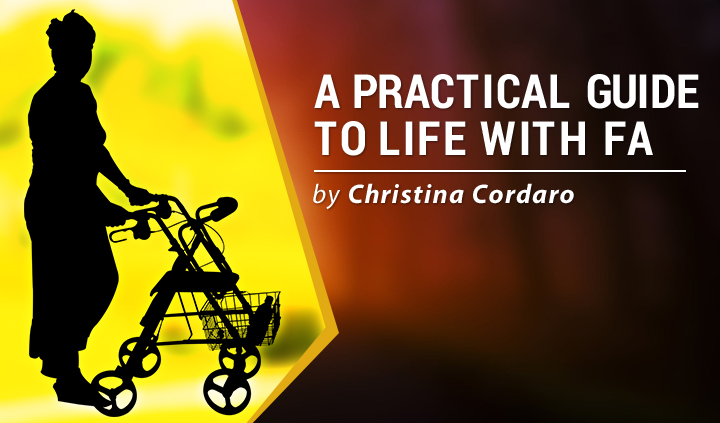 Lately, I have experienced a worsening of one of my most daunting symptoms of Friedreich's ataxia (FA). I have numbness and pain in my arms and legs, which causes restless legs at night. Unpleasant sensations in my legs create an irresistible urge to move them, making it difficult to sleep. These symptoms occur whether I am sitting or lying down. There are few things worse than lying in bed feeling extremely tired, but lacking the ability to fall asleep.
Since FA is a degenerative neuromuscular disease, FA patients may be susceptible to developing restless legs syndrome.
I have always been a night owl and had trouble falling and staying asleep as a teenager and young adult. So when I first received my diagnosis, I brought up my sleep issues with my doctor and neurologist. I had believed that my sleep problems were normal, but it turned out that I have had restless legs since before my diagnosis. My doctor suggested that I begin taking a low dose of gabapentin to help me to sleep and treat the pain.
Gabapentin is often prescribed to control seizures. It also is used to relieve nerve pain. The medication's main side effects are drowsiness, dizziness, loss of coordination, tiredness, blurred or double vision, unusual eye movements, and shaking (tremor). But it also can cause more serious side effects, so be sure to consult your doctor before taking any medication.
I was instructed to take it at night because of the side effects.
As my FA has progressed slowly over the years, the pain in my arms and legs has worsened, making it increasingly difficult for me to get adequate rest. My lack of sleep was affecting my ability to function at work during my 40-hour week. My doctor increased the dosage of gabapentin, and this had been effective until recently.
For the past few weeks, I have experienced sharp pains shooting up from my feet into my legs. It happens around the same time at night. After a long day, I like to rest on the couch and watch TV. Unfortunately, this is when the pain strikes. My feet feel heavy and my legs feel numb; the sensation is so painful that it keeps me up at night. I have only been getting four to five hours of sleep and am completely exhausted every day. My fatigue is even more severe than the typical symptoms of FA — energy deprivation, muscle loss, and loss of coordination.
I visited my doctor, and he suggested doubling my dosage of gabapentin. I slowly increased my dosage to the prescribed amount. However, at that medication level, I became very drowsy in the mornings. Under my doctor's guidance, I decreased the dosage again to a more manageable level.
Thankfully, my pain levels have now been reduced, and I sleep more soundly at night.
If you are living with a chronic illness such as Friedreich's ataxia, it is crucial to communicate openly with your doctor. Keeping your doctor in the loop about changes in your disease progression and how medications are working helps them to understand your current disease status and plan for future treatment. Your relationship with your doctor should be built on honesty and trust so that you feel comfortable asking questions and confident that you fully understand your diagnosis. This will empower both parties to make smart health decisions.
***
Friedreich's Ataxia News is strictly a news and information website about the disease. It does not provide medical advice, diagnosis or treatment. This content is not intended to be a substitute for professional medical advice, diagnosis, or treatment. Always seek the advice of your physician or another qualified health provider with any questions you may have regarding a medical condition. Never disregard professional medical advice or delay in seeking it because of something you have read on this website.