What the Gratitude Relay Means to the FA Community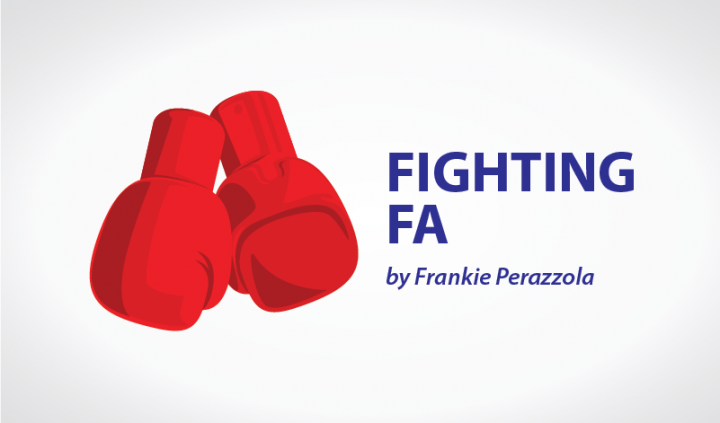 With more than 7,000 known rare diseases in the world, it's impossible to have all humans acknowledge and learn about every single one. No matter how life-threatening, debilitating, or serious a disease is, the hard truth is that if it doesn't affect a large group of people, it has a slim chance of becoming well-known. Cancer, AIDS, Alzheimer's and dementia, and almost all heart complications are among the most well-known illnesses, mostly because they affect people by the millions.
Thanks to the internet and the rise of social media, some rare diseases are getting the notoriety they deserve, like Parkinson's, fibromyalgia, cystic fibrosis, and muscular dystrophy. Most notable was the extreme ALS awareness gained by the Ice Bucket Challenge, a viral social media campaign. Remember that? Like many people, I had no idea what ALS or Lou Gehrig's disease even was. The challenge brought that devastating illness to the forefront of society's attention and got many new people involved.
According to Money magazine, "The [ALS Association] reports it has spent around $47 million of the $115 million raised thus far, with two-thirds allocated toward research in five different areas: gene discovery, disease model development, identification of biomarkers, clinical trials, and drug development. Some 20% of the money has been spent on patient and community services; the remaining 11% has gone to education, fundraising, and processing fees."
How amazing is that? The campaign raised so much money and awareness that the ALS Association was able to fund each different aspect of research, plus give a portion of proceeds to actual patients and their care.
Now, I know we can't have a viral campaign for all 7,000-plus rare disorders, but with the steady obsession for the internet, I don't see why we can't recognize a good amount of them. It just comes down to trying to get people to care and participate.
"The Ataxian," a movie about two extraordinary men who suffer from FA and complete the hardest bike race in the world to raise awareness, launched the Gratitude Relay. The relay consists of writing what you are grateful for on the palm of your hand, making a video of it, and posting the video on social media.
My video:
It's simple and the great thing is, Friedreich's ataxia or not, everyone is grateful for something, so anyone can participate. I challenge you to participate in the Gratitude Relay. It took me less than five minutes to make the video and add some music on my phone. You can be as creative you want with the video, or you can choose to be as simple as you like.
It's been a great experience to watch the movement slowly gain traction, to see the videos coming from various countries and reaching numerous social circles. I hope to get as many people to participate as I can to gain awareness for Friedreich's ataxia, as well as give some love to "The Ataxian."
I also hope you take the time to make this video because you truly can help to make a difference if we can get this movement rolling. Thank you for your time and for reading my column. I appreciate every single one of you!
For more information and further instructions about how to participate in the Gratitude Relay, please visit the movement's website.
***
Friedreich's Ataxia News is strictly a news and information website about the disease. It does not provide medical advice, diagnosis or treatment. This content is not intended to be a substitute for professional medical advice, diagnosis, or treatment. Always seek the advice of your physician or another qualified health provider with any questions you may have regarding a medical condition. Never disregard professional medical advice or delay in seeking it because of something you have read on this website.