Federal Lawsuit Targets Philadelphia's Inaccessible Streets and Sidewalks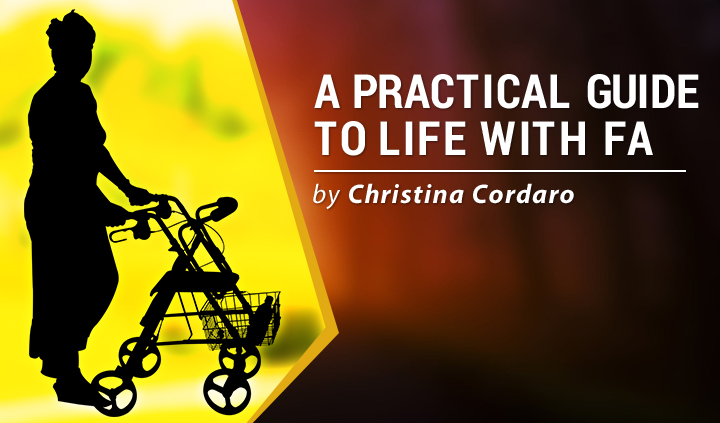 I read an article recently in The Philadelphia Inquirer that affected me on a personal level and left an impression. It addresses the poor condition of sidewalks and curb ramps in Philadelphia, and the difficulty they pose to people with limited mobility.
The article describes the city's failure to consider the safety of those who live with disabilities. Philadelphia's sidewalks are in such poor condition that they violate the Americans with Disabilities Act, according to a lawsuit that aims to force the city to take action. Four individuals with disabilities and three advocacy groups joined together in filing the federal lawsuit, the newspaper reported.
Two of the plaintiffs who use mobility assistive devices describe their experiences to the Inquirer and explain how the issue of unnavigable pavement disrupts their everyday lives. One is a young man who lives with Friedreich's ataxia (FA).
This young man is a friend of mine, and I was happy to see that he is taking action to raise awareness of FA and what we patients go through daily. He shares the struggles he faces when he is out and about, whether going to work, running errands, or just enjoying the city. His main modes of transportation are his scooter and his wheelchair.
As described by the Inquirer, my friend had two unfortunate incidents caused by poor pavement conditions. First, he swerved his scooter out of the path of a pedestrian and hit a rough spot, which threw him from his vehicle. He ended up at a hospital with a head injury. On a second occasion, he says uneven pavement caused his wheelchair to tip over on its side in the street. He lay there for 10 minutes before a passerby helped him. That must have been scary.
Unfortunately, I have been experiencing similar issues when I use my rollator in public. If I am traveling longer distances — more than three city blocks — I take public transportation, such as the bus or the subway, to reduce the risk of becoming too fatigued. However, if the distance is shorter, I walk, relying on the balance and security of my rollator.
One morning, I was running a quick errand close to my apartment. Whenever I am walking outside, I keep my eyes on my feet and the condition of the sidewalk for safety. For a split second, I lifted my head to take in my surroundings. In that instant, my rollator rode upon an uneven piece of sidewalk. It fell backward, and I went down with it.
I landed on my back and bumped my head. Thankfully, a stranger who was nearby came running to my rescue. The woman helped me and the rollator up and asked if I needed anything. Thankfully, I was OK and needed no medical attention. I was more shaken up and scared of what might have happened.
It's a shame that I can't feel safe when I am out in my own community. I now fear going out in public on my own in case I fall again and injure myself.
The lawsuit against Philadelphia alleges that the city can and should be doing a better job of accommodating those who have limited mobility. Responding to an earlier lawsuit, the city's Streets Department said in 2014 that almost 72,000 curb ramps needed improvement, but that with its limited budget, the work would take 170 years.
This is not the first time that the condition of Philadelphia's sidewalks is the subject of legal action, and it likely won't be the last. It is important to continue advocating for ourselves when it comes to accessibility and to raise awareness of FA and other disabilities. If something happens in the future — God forbid — I will participate in the next lawsuit!
***
Friedreich's Ataxia News is strictly a news and information website about the disease. It does not provide medical advice, diagnosis or treatment. This content is not intended to be a substitute for professional medical advice, diagnosis, or treatment. Always seek the advice of your physician or another qualified health provider with any questions you may have regarding a medical condition. Never disregard professional medical advice or delay in seeking it because of something you have read on this website.