FA Events Give Us a Sense of Community and Belonging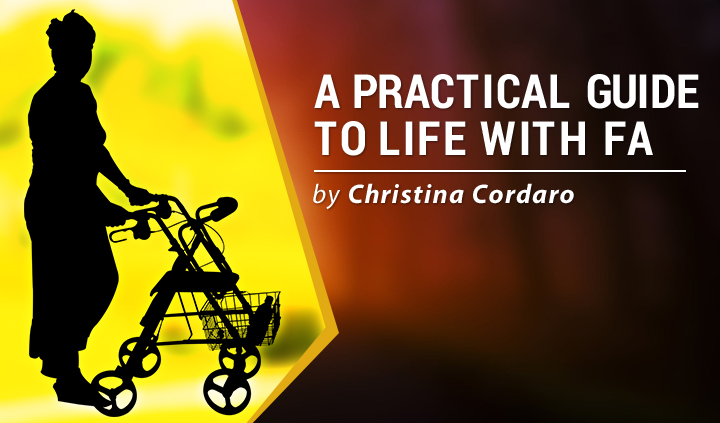 October is my favorite month. I love the feeling of new beginnings that comes with the crisp fall air. And I'm excited about two major Friedreich's ataxia (FA) events that take place this month: rideATAXIA Philadelphia and the annual Friedreich's Ataxia Symposium hosted by the Children's Hospital of Philadelphia.
This year was my eighth as an attendee and participant in rideATAXIA. When I received my FA diagnosis, my family and I wanted to learn more about the disease and connect with others in the community. We live close to the site of rideATAXIA Philadelphia, so we attended in 2011, the year of my diagnosis.
We were overwhelmed by the love and support we were shown at our first event. We are grateful to these former strangers we now call FAmily for their welcome that led to our decision to make the annual event a family tradition.
rideATAXIA is a biking event that takes place in six cities across the United States. It began in 2007, and since then the event has raised invaluable awareness of FA and over $7 million to support the Friedreich's Ataxia Research Alliance (FARA), the nonprofit dedicated to research into treatments and a cure for FA.
Philadelphia held its 11th annual event on Oct. 13. The routes consisted of 4, 8, 25, and 50 miles on scenic country roads. Following the bike ride, participants enjoyed delicious food prepared by some of the event's sponsors, Outback Steakhouse, Carrabba's Italian Grill, and Bonefish Grill.
My sister, Catherine, created our team, "Team Christina — the Purple Caped Crusaders." She calls me her superhero and role model, and works hard at organizing the event in the hope of a cure for my brother, who also has FA, and me. Team Christina proudly wears purple capes while riding 4, 8, or 25 miles.
In May, we hosted our last 5K Race for Christina, having decided to focus on the rideATAXIA event. As I mentioned in the column "Rain Won't Stop us from Curing FA!" we know that events, whether grassroots or large, create opportunities for research and clinical trials, which could potentially lead to more effective treatments or a cure for FA.
This year, eight people represented my family's team at rideATAXIA. I rode 8 miles for the third year in a row. The route has become familiar to me, and I feel proud each time I cross the finish line. It is a special feeling to ride alongside my biggest supporters, my family, and the FA community. Each day, FA patients face enormous obstacles. But I cherish those moments when we put our struggles aside to participate in this ride together.
This year was a huge success, with 600 riders and over half a million dollars raised for research — a record.
The day following rideATAXIA, we attended the 12th Annual Friedreich's Ataxia Symposium. It was our fifth time at the conference, which included presentations on research, updates on clinical trials, and stories from those affected by FA.
Three items on the program particularly interested me:
1. New Insights in Epigenetic Silencing in FA: A presentation by genetics expert Dr. Sanjay Bidichandani
2. Emerging Therapies in FA: An update on the FA research pipeline
3. Panel discussion: Two Disabled Dudes Community Forum Live Recorded Podcast: Featuring Kyle Bryant and fellow Friedrich's Ataxia News columnist Sean Baumstark.
They saved the best news for last. At the end of the symposium, FARA President Ron Bartek read from a news release from Reata Pharmaceuticals about the promising results of a clinical trial of a new treatment for FA.
Both Bartek and FARA's executive director, Jennifer Farmer, expressed their gratitude for the work of Reata's researchers. They told the audience they are confident about the clinical data, particularly as this treatment has already begun the U.S. Food and Drug Administration approval process.
I feel hopeful after those two inspiring days. I believe that first-timers will benefit from attending events like these, where you can meet other FAers who can provide support and guidance. You will feel a sense of community and belonging and help to continue the work toward a cure.
***
Friedreich's Ataxia News is strictly a news and information website about the disease. It does not provide medical advice, diagnosis, or treatment. This content is not intended to be a substitute for professional medical advice, diagnosis, or treatment. Always seek the advice of your physician or another qualified health provider with any questions you may have regarding a medical condition. Never disregard professional medical advice or delay in seeking it because of something you have read on this website.