How My Disability Influences the Way My Children Daydream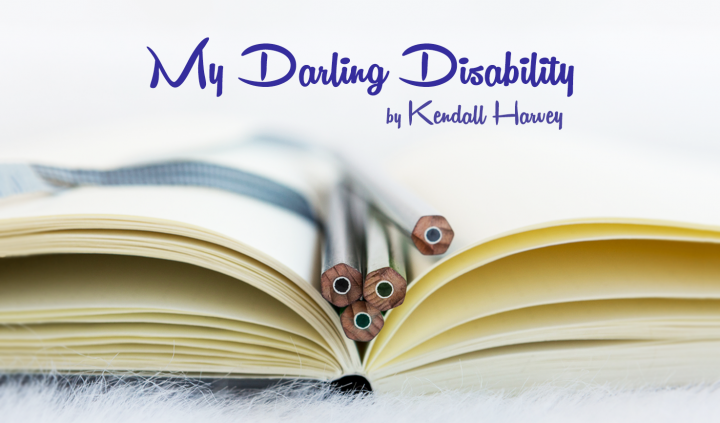 I am blessed to be Mom to my 6-year-old son, Brooks, and my 3-year-old daughter, Collins. I am also disabled. I use a walker because my Friedreich's ataxia (FA) symptoms have progressed to the point that I can't walk unassisted.
The other day, while Brooks and Collins were playing pretend, I overheard them talking about what they wanted to be when they are older. They exchanged silly answers that made them giggle, such as, "I am going to be Spider-Man," and, "What if we grow up to be Dalmatian puppies?"
Then they got more realistic. Brooks said that when he is "really old, like 30," he will probably get married and have two babies. Collins said, "Me, too. And I will have a walker like Mommy!"
I had to interrupt their silly future casting at that point to try to explain a few things. At their current ages, they don't know many specifics about my disease. My husband and I agree that we will keep the information that we share with them about FA accurate, but age-appropriate. Plus, they aren't old enough to understand genetics and the reality that they don't have the genetic sequence that results in FA and its symptoms.
So, I just told her, "Collins, not all mommies use walkers. Your legs work fine now, and they will still be fine when you are my age, when you become a mommy, and even when you get really old. God didn't make your body the same way he made mine. Your body works perfectly. Just because Mommy uses a walker doesn't mean you will."
Brooks chimed in and said, "Yeah, Collins, you can be a mommy like Mommy, just without a walker!"
It is natural to visualize your future somewhat emulating the adult life that is most closely modeled for you. I can vividly remember watching my parents as a child and thinking, "This is what I will do when I'm older. I will be a mommy, I will have a husband and two kids, and a cat and a dog."
I can only imagine how confusing that daydreaming must be for my children. I can understand why Collins would just assume that she, too, will one day use a walker. In her little 3-year-old mind, Mommy = walker. It is as much a part of me as any other aspect of my day-to-day life.
I try so hard to lead a "normal" life despite my disability, despite my disease. I use mobility aids and whatever assistance I can get to do not only what I need to do, but also what I want to do. My children see their mom doing what all of their friends' moms are doing: running errands, cooking, hanging out with friends, exercising, working, creating, laughing, crying, and more. The only difference is that their mom uses a walker.
I aim to provide a good example for my children. I show them that kindness matters. I want to teach them the value of struggles, hard work, faith, and hope. I strive to lead a life beyond my disability that provides something they can emulate.
I am grateful that my children won't have to fight the battle against FA personally. I am humbled that my precious daughter dreamed about being like me one day, disability and all. But more than that, I hope that growing up with a disabled mom will shape their hearts and influence their worldview in a way that lets them know that they can overcome adversity and help others overcome it, too.
***
Friedreich's Ataxia News is strictly a news and information website about the disease. It does not provide medical advice, diagnosis or treatment. This content is not intended to be a substitute for professional medical advice, diagnosis, or treatment. Always seek the advice of your physician or another qualified health provider with any questions you may have regarding a medical condition. Never disregard professional medical advice or delay in seeking it because of something you have read on this website.The opinions expressed in this column are not those of Friedreich's Ataxia News or its parent company, BioNews, and are intended to spark discussion about issues pertaining to Friedreich's ataxia.