Massage Therapy Helped to Relieve My Stress and Pain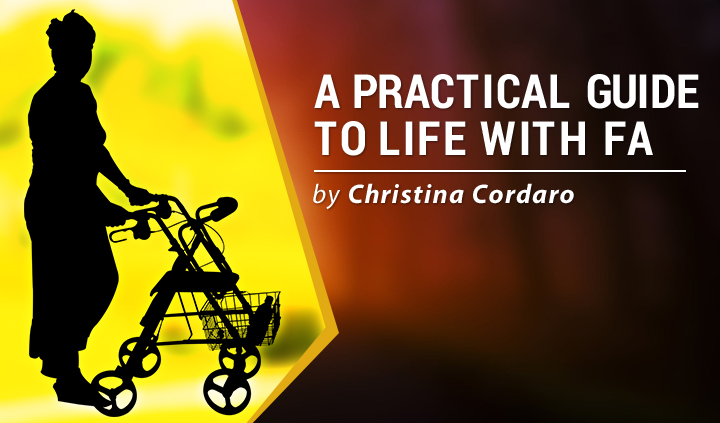 Sometimes we need to take a break, to relax and breathe. Many stresses can affect young adults, including money, work deadlines, cost of living, and family issues, among others. When you add living with a chronic illness like Friedreich's ataxia (FA), anxiety and worry can easily test you.
The worst part for an FA patient is feeling isolated because it is difficult to explain to others what you are dealing with. Being unable to talk about it can lead to everything becoming bottled up before exploding into tiny pieces.
Lately, my mind has been running 100 miles a minute due to insecurities that I'm currently dealing with. I recently started a new job and I'm worried about enough money coming in, as the cost of living is high in Philadelphia. Monthly bills have increased, medical expenses related to having a rare disease seem never-ending, and I am constantly trying to maintain a work-life balance to do the things I love with the people I love.
I know my FA progression is worsening. Daily activities are becoming more like chores and are harder to accomplish on my own. I find myself asking for help more frequently, and I'm becoming more dependent than independent. It frustrates and upsets me to ask for help from loved ones because I don't want to seem like a burden.
In light of my recent worries, I decided to do something for myself following the "treat yo self" motto. I got a massage at a spa to relieve the pressure I have been carrying on my shoulders. I opted for the "Signature Spa," which included deep-tissue massage with essential oils, hot stones, and towels. It was a healthy and relaxing experience that helped me to feel rejuvenated and eased my worries about the things going on in my life and the pain of Friedreich's ataxia.
Another type of massage that could help is neuromuscular therapy. While not a cure for neuromuscular conditions, it can reduce symptoms by focusing on muscles and trigger points that cause chronic pain. Those living with a neurological disorder like FA may experience something known as "referred pain," which neuromuscular massage therapy can help to alleviate.
I know a handful of FA patients who have neuromuscular massage therapy because it helps to relieve pain and relax muscles. If it lessens the burdens and symptoms that we deal with every day, the price is worth it.
If you have been dealing with high stress and chronic pain, it is important to take care of your mind, body, and soul, and to put your health needs first. If you are feeling extra symptomatic due to FA, I recommend massage therapy. But please make sure to check with your medical team before trying anything new.
I went to the spa last Monday and have been feeling energized all week. The heaviness in my back has disappeared. I hope to make this a regular activity because of how well it has worked for me so far.
***
Friedreich's Ataxia News is strictly a news and information website about the disease. It does not provide medical advice, diagnosis, or treatment. This content is not intended to be a substitute for professional medical advice, diagnosis, or treatment. Always seek the advice of your physician or another qualified health provider with any questions you may have regarding a medical condition. Never disregard professional medical advice or delay in seeking it because of something you have read on this website.