FA Community Bonds Are Strong Even When We're Far Apart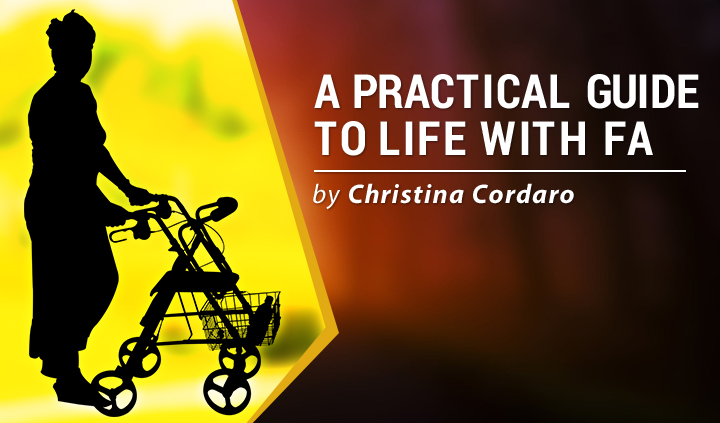 I remember meeting my dear friend Mary for the first time. Mary also has Friedreich's ataxia (FA) and is the mother of four beautiful children.
Five years ago, I attended the annual Friedreich's Ataxia Symposium hosted by the Children's Hospital of Philadelphia. It was my first time attending the conference. Mary and I sat at the same table and connected instantly. It was her first time at the conference too. We bonded over our newbie status as other attendees seemed to fit right in with the FAmily. It was the start of a wonderful friendship.
FA events allow people in the community to meet and provide support and guidance to one another. You feel a sense of belonging while working together to raise awareness and funds toward finding a treatment or cure for FA.
Mary has provided me with so much love, guidance, and support over the years. We live in different states, but we know we will always be there for each other — for better or worse, through thick and thin, we can always count on each other.
Living in community
I am lucky that my neurologist and his team work right in my "backyard." My doctor is just a phone call or a visit away, and I am grateful for that.
Because I live close to my hospital, I can spend time with FAmily members who travel to Philadelphia for research visits. I only see some of them at FA events, so we try to make those trips count.
Two weeks ago, Mary and her dad were in my neck of the woods for a clinical research study. My husband and I met with Mary and her dad for dinner, along with Kyle and Felicia from the Friedreich's Ataxia Research Alliance (FARA) office. It was so nice to connect and laugh with one another. We are in our comfort zones when we are together and can be ourselves without any societal judgments. In their company it feels as if no time passes.
Other ways to connect
What if you want to connect with the FA community but don't live close to a FAmily or can't attend an event? Following are three different ways to stay active and involved:
FARA Ambassador Program: FARA ambassadors are positive and supportive peer representatives who raise awareness and funds for FARA. The ambassador program is a great resource.
FARA blog: The FARA Ambassadors have a blog that includes a weekly feature called "Meet the Community." The FARA blog is a great tool to learn about and relate to other FAmily members around the world.
Friedreich's Ataxia News Forums: Patients and caregivers can share personal stories and life advice on our forums. By engaging with the FA community, you can share tips and discuss challenges and successes. Become a member today!
If you can't communicate face-to-face with the community, you can still make meaningful and heartfelt connections with other members of our FAmily. I treasure each one of my FA relationships, especially my friendship with Mary.
***
Friedreich's Ataxia News is strictly a news and information website about the disease. It does not provide medical advice, diagnosis or treatment. This content is not intended to be a substitute for professional medical advice, diagnosis, or treatment. Always seek the advice of your physician or another qualified health provider with any questions you may have regarding a medical condition. Never disregard professional medical advice or delay in seeking it because of something you have read on this website.