Bucket List Means More When Living with FA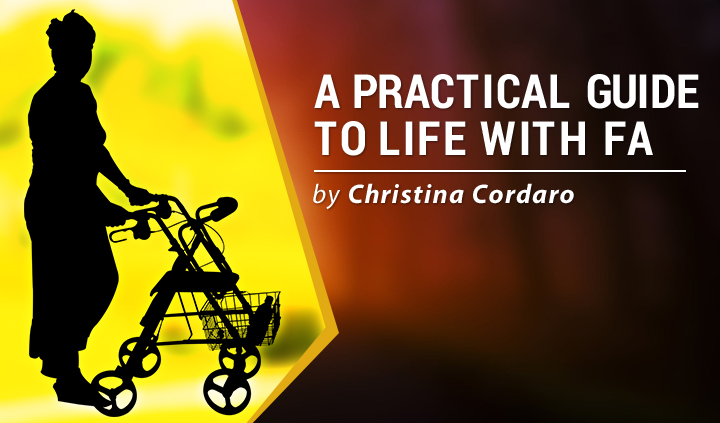 My passion for the hospitality and tourism industry has shaped my bucket list. I love to travel and explore new cities. During high school, I traveled to Europe three times with my school musical groups. It was an honor to visit Italy, England, and Ireland.
Since being diagnosed with Friedreich's ataxia (FA) at 21, my aspirations have shifted a bit. But I don't let my disability deter me from the satisfaction of realizing a goal. As I wrote in a previous column, I will keep trying even if it takes twice the effort and energy.
Accessibility for those with limited mobility varies from place to place, but nothing should stop a determined traveler. And there are destinations that should be at the top of your travel wish list.
Last week, my husband, Justin, and I celebrated our first wedding anniversary with a trip to Buffalo, New York. Our itinerary included visits to tourist attractions, local breweries, and restaurants. We also saw the Buffalo Bills take on the Philadelphia Eagles. (We live in Philly, but we are Bills fans!)
Niagara Falls, of course, was a must-see. Is it crazy that I have more items on my bucket list since being diagnosed with FA?
I especially wanted to take the iconic "Maid of the Mist" boat ride. Although the power of the water and the unsteadiness of a boat can be intimidating for someone with a disability, I was determined to experience it like everyone else.
At the park, we headed to the guide desk inside the visitors' section. Justin explained my disability and lack of mobility, and asked whether I would be able to use my rollator for the tour. Instead, we were offered complimentary use of a wheelchair for the duration of our visit. The guide pointed us to the accessible ramps, and explained the boat's entrance and exit.
I was surprised by the accessibility of the boat. Getting on and off was seamless. Staff members helped lift the wheelchair, which Justin could not do on his own. The friendly crew made it a positive experience that I will never forget.
Don't let a disability stop you from achieving your goals. I take satisfaction in knowing I can enjoy an experience like anyone else, even if I have to do it in a different way.
All it takes is a little research and a lot of confidence.
***
Friedreich's Ataxia News is strictly a news and information website about the disease. It does not provide medical advice, diagnosis, or treatment. This content is not intended to be a substitute for professional medical advice, diagnosis, or treatment. Always seek the advice of your physician or another qualified health provider with any questions you may have regarding a medical condition. Never disregard professional medical advice or delay in seeking it because of something you have read on this website.