How I Realized I Was Ready to Transition to the Next Assistive Device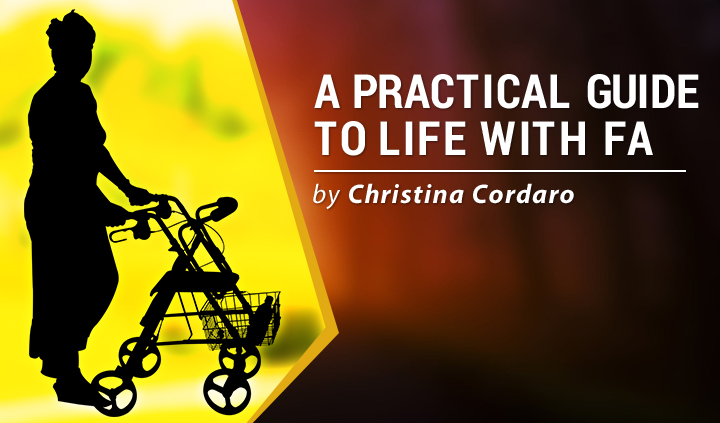 I often revisit a memory from eight years ago when my family and I were in a patient room at Johns Hopkins Hospital. I had undergone multiple tests, and as we waited anxiously for the results, the neurologist stepped into the room. He confirmed my diagnosis of Friedreich's ataxia (FA), telling us that no cure or treatment existed for this horrible disease.
We struggled to collect our thoughts and absorb the information as we listened to him describe the unknown nature of the disease. Even now, it's still a lot to take in. Since each person with FA is affected differently, it's difficult to predict the type and severity of symptoms.
That uncertainty continues to be a challenge for me alongside my daily physical battles. However, throughout my FA journey, knowing when to listen to my body when this disease takes control has been a helpful tool as I am forced to make adaptations to and accommodations in my life.
Over the years, I've accepted what my future may hold in terms of my heart health, balance, and walking ability. My recent focus is on learning to use mobility devices. I have gone through different stages with using various devices. My transition was smooth because I know what is best for me.
I use my rollator when I'm out in public for safety and to conserve energy. When I am indoors in my parent's home or my apartment, I don't use any assistive device. Instead, I "furniture walk." However, I realize that this method of getting around is not ideal because I tend to fall more easily.
It took me two years to be OK, physically and emotionally, with using a rollator. I had to overcome my concerns with self-image and my feelings about the device. However, it took me just a few months to build up the courage to use a quad cane — which has four feet on the bottom for increased stability — at home. My husband, Justin, has been incredibly supportive and encouraged me to get it.
Following are what made me realize my readiness for a quad cane:
Increasingly frequent falls: I began falling twice or thrice weekly due to balance loss and fatigue.
Lack of energy: It takes more effort to walk unassisted, which increases my risk of falling and degree of tiredness. When I do fall, it affects my motivation to get up and on with my day.
Health and safety concerns: As falls became more frequent, I feared that I could seriously injure myself. I'm reassured by the additional security of my cane or rollator when outdoors.
When considering a tough transition, remember it's your decision. You have the power to do what's best for you.
***
Friedreich's Ataxia News is strictly a news and information website about the disease. It does not provide medical advice, diagnosis or treatment. This content is not intended to be a substitute for professional medical advice, diagnosis, or treatment. Always seek the advice of your physician or another qualified health provider with any questions you may have regarding a medical condition. Never disregard professional medical advice or delay in seeking it because of something you have read on this website.