Accessible Stalls Are More Than a Convenience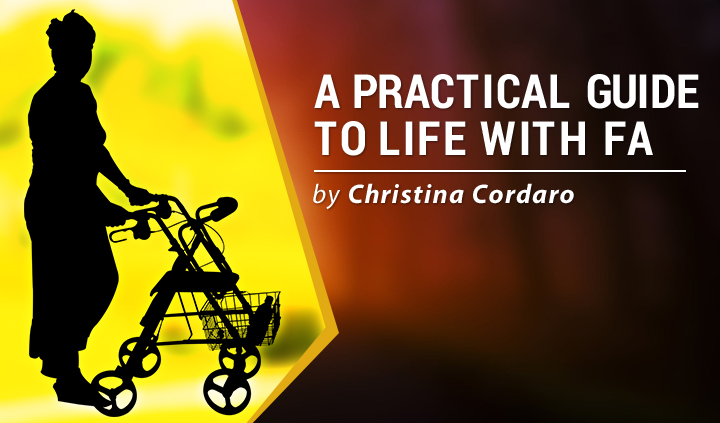 Living with Friedreich's ataxia (FA) has taught me to appreciate the little things. I was reminded of this when I discovered a new symptom of my FA journey: bladder control and the urgent need to use the restroom when away from home. Public restrooms have become a significant need in my life.
Before I leave my apartment, I always run through a last-minute mental checklist. Did I charge my cellphone? Do I have my keys, wallet, and public transportation pass? Have I begun limiting how much I drink?
If that last one seems odd to you, chances are you take public restrooms for granted. But those of us who live with a disability and use mobility aids such as wheelchairs or rollators know that finding a truly accessible public restroom is a challenge.
I recently started using handicapped-accessible stalls in public restrooms. I primarily use a rollator, and the grab bars and extra space to maneuver have become necessities. Unlike handicapped-accessible parking spots, there is no law preventing anyone from using these stalls in public restrooms. But when an able-bodied person chooses the larger stall out of convenience, it limits my independence. I become anxious and nervous as I wait. By the time I am able to go, I have lost feeling in my hands and can't get myself together. Sometimes, I have an "accident."
When an accident occurs, I am embarrassed and frustrated. But I am not ashamed to share my story. I want to raise awareness about what it is like to be disabled in a world that is not designed for us.
The Americans with Disabilities Act was created in part to prevent discrimination in public places. Unfortunately, it does not solve all accessibility issues and many people simply accept that. I wish that I could change that mindset, but it is easy for society to take access for granted. Perhaps change would occur if the roles were reversed for able-bodied people.
Handicapped-accessible stalls in public restrooms are there for a reason. Full bladders and the fear of accidents should not prevent people with disabilities from fully participating in society.
***
Friedreich's Ataxia News is strictly a news and information website about the disease. It does not provide medical advice, diagnosis, or treatment. This content is not intended to be a substitute for professional medical advice, diagnosis, or treatment. Always seek the advice of your physician or another qualified health provider with any questions you may have regarding a medical condition. Never disregard professional medical advice or delay in seeking it because of something you have read on this website.