It's OK to Accept Help When You Need It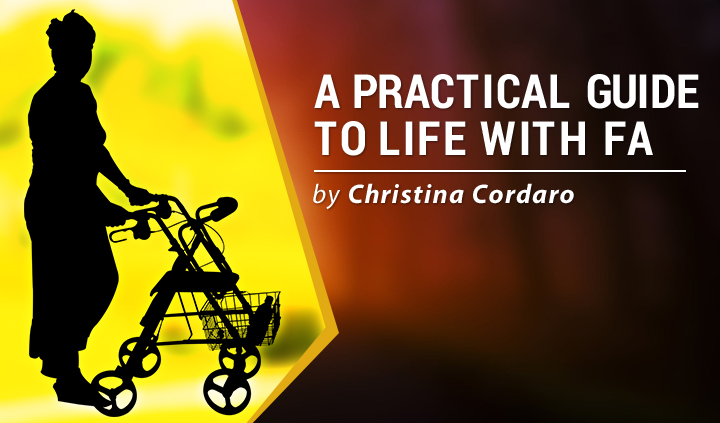 Living in a major city like Philadelphia, my go-to mode of transportation is the subway or the bus. My husband, Justin, has a car he parks close to our apartment to have available when needed. But if I am on my own or need to get somewhere close, I use public transportation. I find it is usually easier and more convenient than having to drag the car out of a public parking garage.
Last week, I had one of the best experiences while riding on the bus. I have had my fair share of negative experiences on the bus, such as people sitting in the handicap-accessible seats when they shouldn't, or being inconsiderate and disrespectful of my accessibility needs. Some bus drivers have even given me a difficult time. But last week was different.
Around lunchtime, I was six blocks from home. To avoid using my energy and time to walk home, I decided to take a quick bus ride. Because it was the middle of the day, the bus was crowded. All the seats were taken and some passengers had to stand in the middle of the aisle. All of the ADA seats were taken by people with assistive devices, including canes and a rollator. When I boarded, someone let me sit in an ADA seat located in front of the bus, which often isn't the case.
When my bus stop was approaching, I had no idea how I would maneuver myself off the bus, as the aisle was completely blocked with passengers and assistive devices. I grew anxious and upset. I guess others could tell that I needed help to get off the bus.
The reason I felt anxious and sad is that it was a situation in which I felt hopeless and that things were out of my control. I knew I had to accept the fact that I needed help, whether I liked the idea or not.
Those sitting near the front all came together to help me. They assisted me in getting out of my seat, which is half the battle. Then, a woman came up with a plan and told me how we would get it done. She simply said, "OK, I will pick up your walker and carry it off the bus. While I do this, you can hold on to my back and we will walk off safely and slowly together."
This woman's plan worked out perfectly! I am truly grateful for everyone's generosity and care, especially the kind woman's. She was not even getting off the bus on the same street as me. For her to do that for me was a selfless, yet quite remarkable, thing to do.
A major "symptom" of living with Friedreich's ataxia is loss of independence, which can consist of losing the ability to walk, talk, or use basic dexterity functions that you were once able to perform "normally." I have lost my independence to walk freely on my own, and I have to use a rollator to help me walk and to keep me safe.
This can be a hard pill to swallow, especially for an FA patient like me who can stubbornly try holding onto independence for as long as possible. Releasing control isn't easy, emotionally and physically.
It is important to allow help when offered, especially in a situation like this. You never know when an opportunity like this with generous strangers will happen again. Also, it is key to accept there will be times that we FA patients cannot physically accomplish something.
There is no reason for shame. Be thankful for the love and support that you are given!
***
Friedreich's Ataxia News is strictly a news and information website about the disease. It does not provide medical advice, diagnosis or treatment. This content is not intended to be a substitute for professional medical advice, diagnosis, or treatment. Always seek the advice of your physician or another qualified health provider with any questions you may have regarding a medical condition. Never disregard professional medical advice or delay in seeking it because of something you have read on this website.