The Power Behind the FARA Patient Registry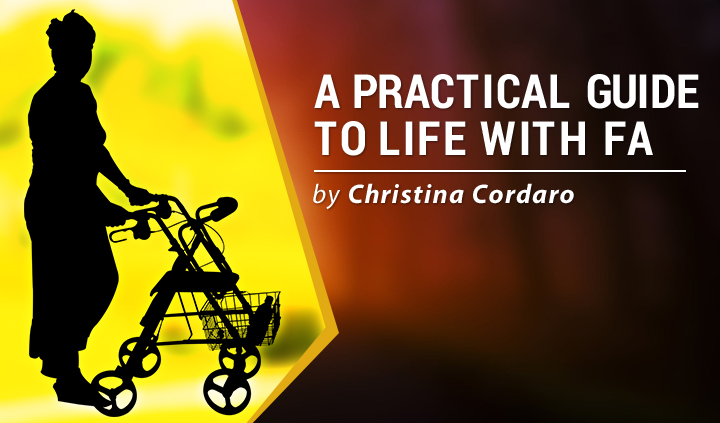 Last month, I attended a PTC Therapeutics meeting with two other Friedreich's ataxia patients named Kyle Bryant and Connor Sweeny, plus people who work for the Friedreich's Ataxia Research Alliance (FARA). PTC Therapeutics is one of FARA's gene therapy development partners. The day consisted of watching "The Ataxian" followed by a patient panel discussion during which researchers asked Kyle, Connor, and me about our disease experiences.
One of the questions posed was, "What is one piece of advice you can provide to a new FAer and their family who just got introduced to the disease?"
Kyle emphasized knowing you are not alone, no matter the isolation and loneliness you may first feel. The FAmily is so tightly knit, regardless of our varied demographics. To piggyback off Kyle, Connor mentioned that not only is it important to know the FAmily exists, but also to get involved to ward off loneliness.
FARA has many avenues for involvement for patients and caregivers. For example, one could become a FARA Ambassador or write for the nonprofit's blog, or attend hangout sessions hosted by the ambassadors, support groups, grassroots events, fundraisers, and more.
When it was my turn to respond, I explained the process and importance of submitting personal and diagnosis information to the FARA Patient Registry. This was the first task I completed when I got home from Johns Hopkins University Hospital after being diagnosed. This was crucial because it entered me into a "portal" that assessed my qualification for clinical studies and trials.
FARA Executive Director Jen Farmer, who also attended the PTC Therapeutics meeting, said the registry holds demographic and clinical information of more than 3,400 Friedreich's ataxia patients across the world, which helps with research development.
Not all FA patients are registered. Some 15,000 people worldwide have a confirmed Friedreich's ataxia diagnosis. That means less than a third of the FA population are eligible for enrollment in upcoming studies and trials. The fewer individuals in the system, the further we are from a trial or study that could lead to a treatment or cure.
Joining the registry is simple and should take only 10-15 minutes:
Visit FARA's Patient Registry page.
If you're a new member, click "New Users Register Here."
Answer the nine prompts and submit.
Registries are such an effective tool for any disease. For example, my husband Justin has the rare disease Fabry. The Fabry community has a global patient registry dedicated to promoting a better understanding of the disease. It measures patient outcomes and tracks their history. A couple enzyme replacement treatments for Fabry wouldn't exist without the patient registry. Justin is undergoing treatment now, and I couldn't be more grateful. All I want is the same for Friedreich's ataxia.
***
Friedreich's Ataxia News is strictly a news and information website about the disease. It does not provide medical advice, diagnosis or treatment. This content is not intended to be a substitute for professional medical advice, diagnosis, or treatment. Always seek the advice of your physician or another qualified health provider with any questions you may have regarding a medical condition. Never disregard professional medical advice or delay in seeking it because of something you have read on this website.