Accepting Wheelchair Use for a Comfortable Day at the Museum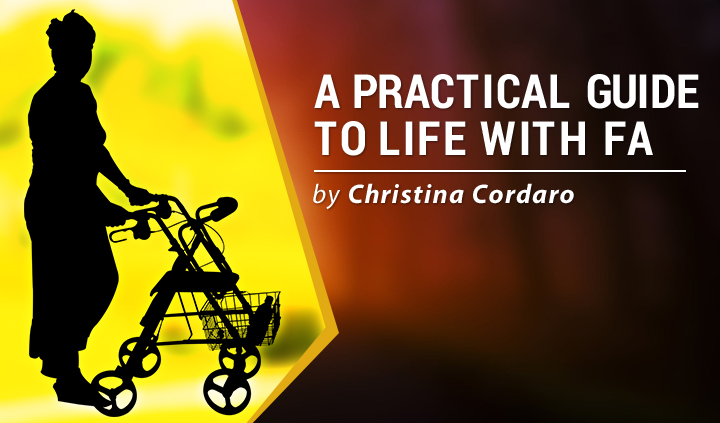 When my sister, brother, and I were younger, our parents would take us on trips to various museums. These memorable times included day trips to the art or science museums in our city of Philadelphia. On the weekend we would travel two hours to New York to see a Broadway show and sneak in an afternoon at a museum.
Growing up, we were always surrounded by art, culture, and music. I think this is why we appreciate it the way we do in today's world.
Last weekend my mom took the train into Philadelphia and we went to the city's latest art museum, The Barnes Foundation. The gallery displays an impressive collection that features 181 Renoirs (more than any other collection), 69 Cézannes (more than in all of France), plus African art, furniture, and hardware. In total there were 4,000 pieces of art (as you can imagine, a lot of ground to cover). All belonged to a Philadelphia native, which made this museum all the more meaningful for us.
All the sentimental thoughts of my childhood came back to me. However, I was feeling a little apprehensive and anxious because it was my first time going to a museum since my diagnosis of Friedreich's ataxia (FA).
My mom said to me, "We are making this day happen. I will make sure you will be as comfortable as possible to enjoy the day."
So, she suggested that we get a wheelchair instead of me using my rollator. I'm so grateful that she offered that. It made me comfortable and at ease both emotionally and physically. Also, I didn't have to worry about the crowds because people are more accommodating and understanding when they see someone in a wheelchair.
I've used a wheelchair, but only for short periods of time, for places like an airport, concert, or sporting event. Like any planning for an unfamiliar place, as a FA patient, I do my research on the establishment's accessibility and layout information.
Below are steps that I inquire about reserving a wheelchair:
Look on the company's website: The Barnes Foundation website has a designated section for those visiting with disabilities. They state that the comfort and enjoyment of their guests are important to them — they strive to accommodate all needs. They provide information on wheelchair use, accessible restrooms and parking, hearing and vision devices, and what to do if attending with a personal assistant. The website notes there is a limited number of standard wheelchairs available for free and that no reservation is necessary.
Call to confirm: Even though no reservations are required to use a wheelchair, I still wanted to call and confirm a month in advance since I was trying to make this day as seamless as possible. I was told I wouldn't need a reservation and found out where to go and who to see about a wheelchair.
Enjoy myself: One thing I struggle with is knowing that in order to do things and go places, I need different accommodations because of Friedreich's ataxia. However, I don't let that stop me from doing what I love, especially things I did when I was able-bodied. I should be able to enjoy things such as art and culture, just as much as somebody who doesn't live with a disability.
On the day we went to the art gallery, getting the wheelchair was an easy process. The people were accommodating as soon as we stepped foot in the door. They took my rollator and stored it away for the day. They helped me transport to the wheelchair.
Thank you again to my mom, who suggested this so I could be in my own comfort zone and for pushing me around all day. Also, thank you to The Barnes Foundation for allowing us to enjoy the beautiful artwork at our own pace and during our guided tour. It was a great day and time well spent. I will definitely be back.
***
Friedreich's Ataxia News is strictly a news and information website about the disease. It does not provide medical advice, diagnosis or treatment. This content is not intended to be a substitute for professional medical advice, diagnosis, or treatment. Always seek the advice of your physician or another qualified health provider with any questions you may have regarding a medical condition. Never disregard professional medical advice or delay in seeking it because of something you have read on this website.