Living By the Book: I Can Pursue the Joy of Reading in a Wheelchair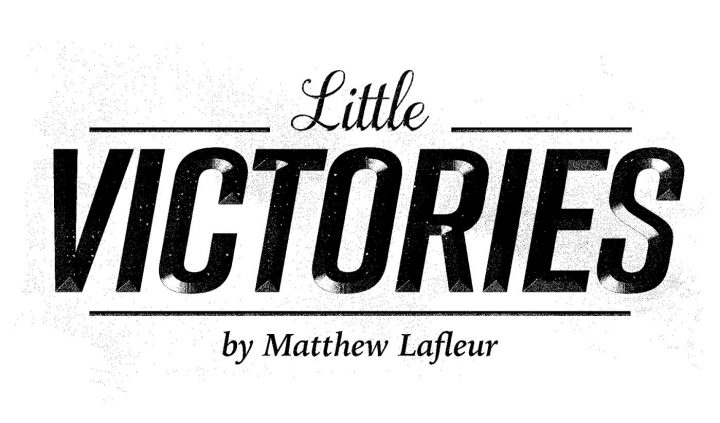 My unease kept growing on the first day of this evening class during my third semester of college. The professor hadn't shown up yet, so we were a small group of seven or so students sitting around a long table in a small classroom in Griffen Hall, the English building. Normally bustling and boisterous, the building was quiet at this time of day, around 4:10 p.m. This strange silence was broken only by the inconsequential chatter of us undergraduates around the table and the hum of the fluorescent lights overhead. 
This was my first night class. The long hours made me hesitant to sign up. We would meet once a week for hours, during and after sunset. I sat near the end of the table closest to the door. The power wheelchair I sat in made loud clanking noises as I situated myself at the table.
I was embarrassed. Still. Two years earlier, I had begun using a power wheelchair to get around the college campus, silently admitting to myself that the progression of my Friedreich's ataxia (FA) was forcing me to do so. True, it was easier at this point than in my recent memory to maneuver in the outdoors. It was also true that I was still embarrassed by the clanking noises that the power chair made, even though I was the one who noticed them most. Ah, vanity. 
The teacher suddenly whirled in: a cyclone of cream-colored professional clothes, multiple large, jangling necklaces, and flowery-scented perfume. She took off her glasses when she reached the head of the table. 
"I apologize I am late, but I won't be this late again," she announced earnestly, but inaccurately. "Welcome to Classic Novel Reading."
She then echoed the same description that my roommate had pitched to me when I really didn't want to take an evening class. This class was first conceived when the professor was approached by honors college students. They admitted that professors assumed their students were familiar with many books they had not in fact read. That prompted this class. We were to read six classic novels: "The Great Gatsby," "Madame Bovary," "The Sound and The Fury," "Pride and Prejudice," "Invisible Man," and the professor's favorite, "Moby Dick." Spending a semester reading and discussing these enriching works of literature seemed ideal for an English major, and it was.
I feel fortunate to have been drawn to reading from a young age. This suited me well, as the progression of FA left me more and more sedentary. Put another way, I pursued athleticism less, because of my physical limitations, and imaginative acts, like reading and writing, more.
Not every FAer has that proclivity to a sedentary lifestyle. Many find their identity in their athleticism or physical capabilities.
I salute them. Their strength and endurance are phenomenal. If you feel that your identity is progressively eroding, life seems malicious … cruel. And yet, these FAers endure.
Life with FA is not something you can plan for or control. It progresses at random speeds, causing random disabilities. May you always endure. May you never confuse your identity with your ability. I still need to be reminded of that sometimes.
And when your story ends, may it be enlightening to others. I hope it inspires discussion, like weekly insights from a group of college kids gathered around a table during sunset. 
"Life is to be lived, not controlled; and humanity is won by continuing to play in face of certain defeat."   — Ralph Ellison, "Invisible Man"
RIP, Dr. Cicardo. Sorry I didn't know at the time. I won't forget your lessons.
***
Friedreich's Ataxia News is strictly a news and information website about the disease. It does not provide medical advice, diagnosis or treatment. This content is not intended to be a substitute for professional medical advice, diagnosis, or treatment. Always seek the advice of your physician or another qualified health provider with any questions you may have regarding a medical condition. Never disregard professional medical advice or delay in seeking it because of something you have read on this website.