Celebrate Your Victories, No Matter How Small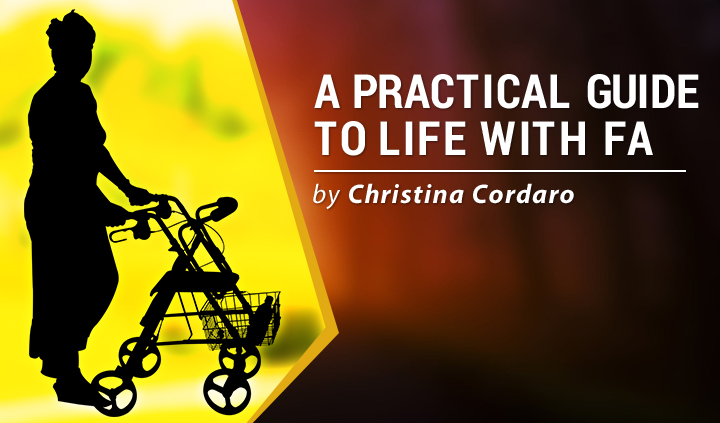 When living with Friedreich's ataxia, one learns to accept "what is" and to celebrate small victories. For example, I have recently discovered that cleaning and tidying up around my one-bedroom apartment in Philadelphia is a very rewarding victory. I express this because though it may seem like a simple responsibility to others, it takes twice the effort and energy for me to achieve this.
This is why each morning, I like to make the bed no matter how tired I am — I feel that sense of accomplishment.
My husband, Justin, was away last week for a work conference. This meant that I was on my own and in charge of keeping our apartment clean and neat throughout the week. I truly appreciate everything Justin does during the week when he is there. He will do anything to make my life as comfortable and easy as possible.
However, when we both are around to clean our apartment, we've found that our common challenge is sweeping and vacuuming the floor. One thing that has helped streamline the process of this weekly chore was investing in a new vacuum cleaner.
When I moved to Philadelphia six years ago, my mom and dad were grateful enough to give me their old vacuum. It was a heavy-duty one that requires plugging a cord in the wall to make it function. But it started to become physically difficult for me to use. It was cumbersome and heavy. I got no sense of pride or success in overcoming my small obstacles, like I feel when I'm finished making the bed each morning.
So, Justin came up with the idea to purchase a new vacuum cleaner. We had leftover wedding gift certificate money on Amazon, and we thought this would be the best and smartest way to use it. Before we bought one, we did our research on price and quality, and most importantly, on how easy it would be to use with my stage of Friedreich's ataxia.
Once we shopped around, we came to an agreement to buy a Deik Cordless Vacuum Cleaner. It has interchangeable batteries that provide cordless freedom to clean anywhere and everywhere, and a wall mount to charge if needed. The vacuum cleaner also has excellent power to thoroughly clean without compromising on maneuverability. That's perfect for someone living with a neuromuscular disease.
Since we got this Deik model, I have been able to clean and vacuum around the apartment effectively and efficiently. I am able to get the job done in a timely manner without getting too fatigued like I would in the past. Additionally, the model is lightweight and easy to hold and use. The battery is also powerful and long lasting.
As somebody who has a disability, I'm always looking for different options and accommodations to make my life easier. I try to streamline processes to save energy and the time it takes to accomplish things. This column isn't meant to encourage you to buy this vacuum, as nice as it is, but rather emphasize the importance of assessing products for the ways they could make life with Friedreich's ataxia easier. Consider all aspects of a product before purchasing!
With Justin gone last week, I was able to keep our apartment well-maintained, and I felt proud. I could tell how appreciative he was coming home that Friday evening to a clean and tidy apartment after a long day of working and traveling. He knows the energy and effort it takes me. Knowing I make my husband proud also makes me feel good. In the end, it's all about celebrating our small victories.
***
Friedreich's Ataxia News is strictly a news and information website about the disease. It does not provide medical advice, diagnosis or treatment. This content is not intended to be a substitute for professional medical advice, diagnosis, or treatment. Always seek the advice of your physician or another qualified health provider with any questions you may have regarding a medical condition. Never disregard professional medical advice or delay in seeking it because of something you have read on this website.