Losing the Puzzle, Winning the Game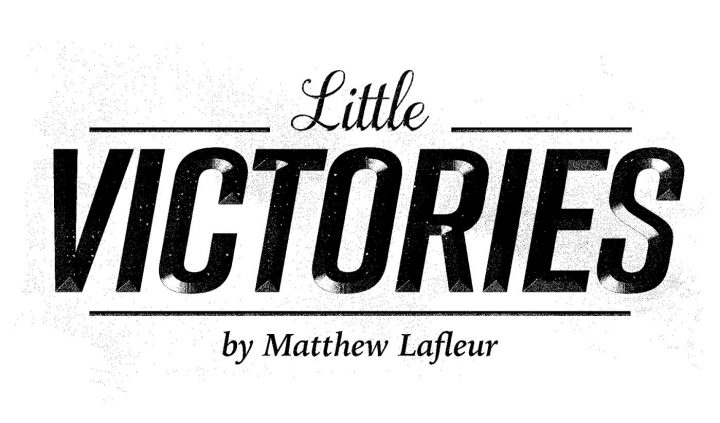 I took off the hood that blacked out my vision and covered my face. My friend Ryan and I were in a dimly lit room. We had 60 minutes to reunite with our friends and figure out how to unlock the exit. When time was up, the serial killer who trapped us there would return to torture us.
This was a made-up scenario in a very real location. The escape room was a fantastic way to celebrate my 34th birthday.
I definitely wouldn't have picked this room, I thought as I saw the hooded, plastic-but-lifelike corpse in the room. As attracted to grim subjects and morbid topics as I am, I acknowledged my cowardly nature and frantically searched for wires that would make it animatronic. I didn't want it to jump up and scare me.
"I got soul, but I'm not a soldier."
Lining the room were a handful of clues, gadgets, and puzzles that would lead us to the key to the exit. Ryan handled most of these, as they were too high for me to reach from my wheelchair.
We unlocked a small panel that allowed us to peer into the room where my friends Mike and Kayla were. I couldn't see them because the panel was at eye level for a standing person.
But I could hear. A loud, clanging sound erupted from the walls and Mike screamed like a victim in a horror movie. Kayla soon joined in the screaming. I couldn't see what was happening, but something had terrified them.
Ryan and I were thankful we weren't in that room.
By working together, the four of us were able to unlock a tunnel between the rooms. Mike and Kayla crawled to meet us, relieved that we were together. But to solve the next puzzle, we realized we needed to go back into the other room. One by one, my three friends made their way through the crawlspace.
I stayed in the dark, quiet, solitary room.
Just me and the hooded corpse. 
I think I'll call him Bob.
I told myself I wouldn't have chosen this room, considering how useless I felt. I was dangerously close to reverting to my former gloomy and pessimistic way of thinking.
Am I just in my friends' way?
I felt myself slipping into cyclical thoughts. Was I really useless? Everyone seems to feel this way from time to time, when limitations are made clear for all to see. I felt myself begin to descend toward self-centered pity.
But I caught myself. I didn't want to do that. I chose to look at the situation differently. 
I wouldn't have chosen this room. It was terrifying and not intended for someone in a wheelchair.
But the creepiness of being locked inside a real-life horror movie is an experience I will never forget.
The four of us reunited and worked on a puzzle as the countdown on the wall ticked down to zero. The door opened, and an employee (not a serial killer — I don't think … ) said that although we were close, we had failed.
I've done these kinds of puzzles twice before and I won both times. To fail this one should have been very upsetting to me.
But I left with a profound insight:
Maybe I am not limited to areas that are perfectly wheelchair-accessible.
Maybe I should step outside the box more often.
Maybe Bob was a real person the whole time.
***
Friedreich's Ataxia News is strictly a news and information website about the disease. It does not provide medical advice, diagnosis, or treatment. This content is not intended to be a substitute for professional medical advice, diagnosis, or treatment. Always seek the advice of your physician or another qualified health provider with any questions you may have regarding a medical condition. Never disregard professional medical advice or delay in seeking it because of something you have read on this website.